A delighted bride-to-be was left quite literally floating on Cloud 9 as her future husband proposed while on their vacation-bound flight.
Sanchez Berry popped the question to his now-fiancee, Sydney Thompson – a moment that was met with huge cheers from those onboard their flight to Aruba, in the Caribbean.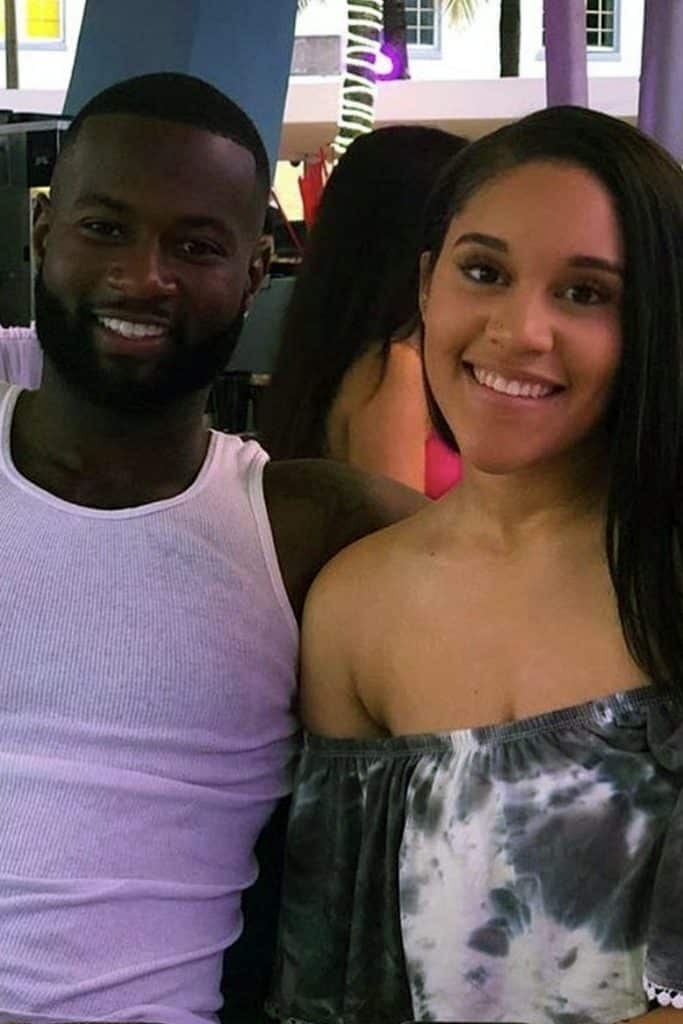 After five years of dating, Sanchez, 27, had worked out a plan so that Sydney, 24, would be none the wiser of his intentions as they headed to the sun-kissed island.
Having paid for the flights, hotel and asked Sydney to simply pack a suitcase, Sanchez hopped on the plane, before letting the flight attendants know of his plan.
Noticing Sanchez, who lives in Atlanta, Georgia, was nervous, the Spirit Airlines attendants gave the couple free drinks, and then selected him to be part of their flight points giveaway.
Believing this was his time to shine, Sanchez played along so that Sydney would believe he had won a gift – only to ask if she would instead accept the gift of his hand in marriage.
Sydney, from New Orleans, walked down the aisle of the plane to meet her boyfriend, before, with tears in her eyes, saying "Yes" and turning around to show off her sparkling new ring.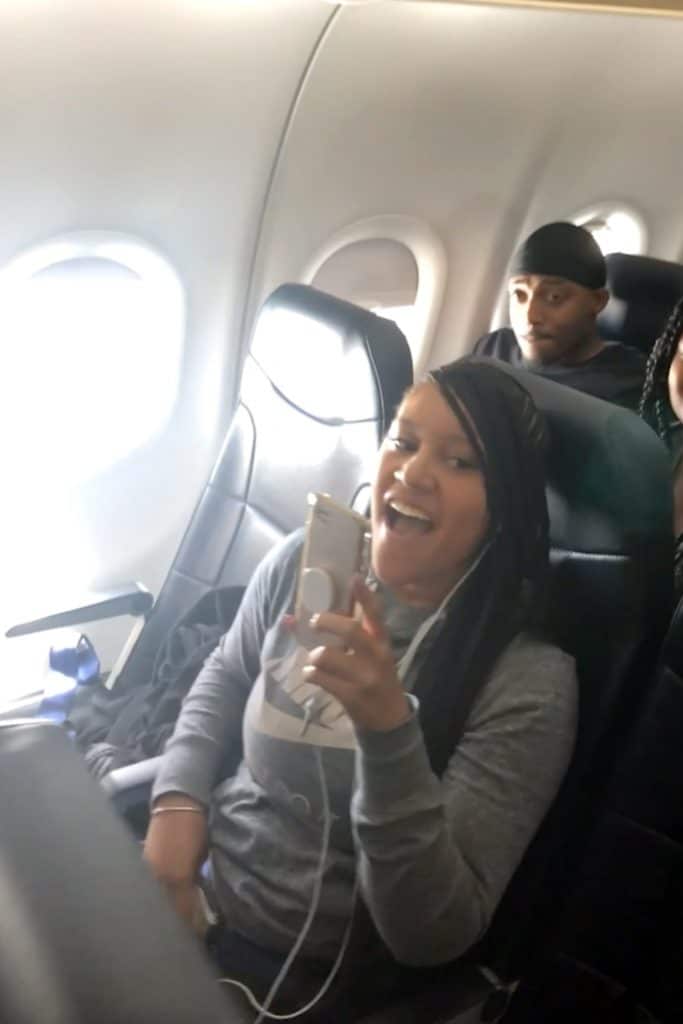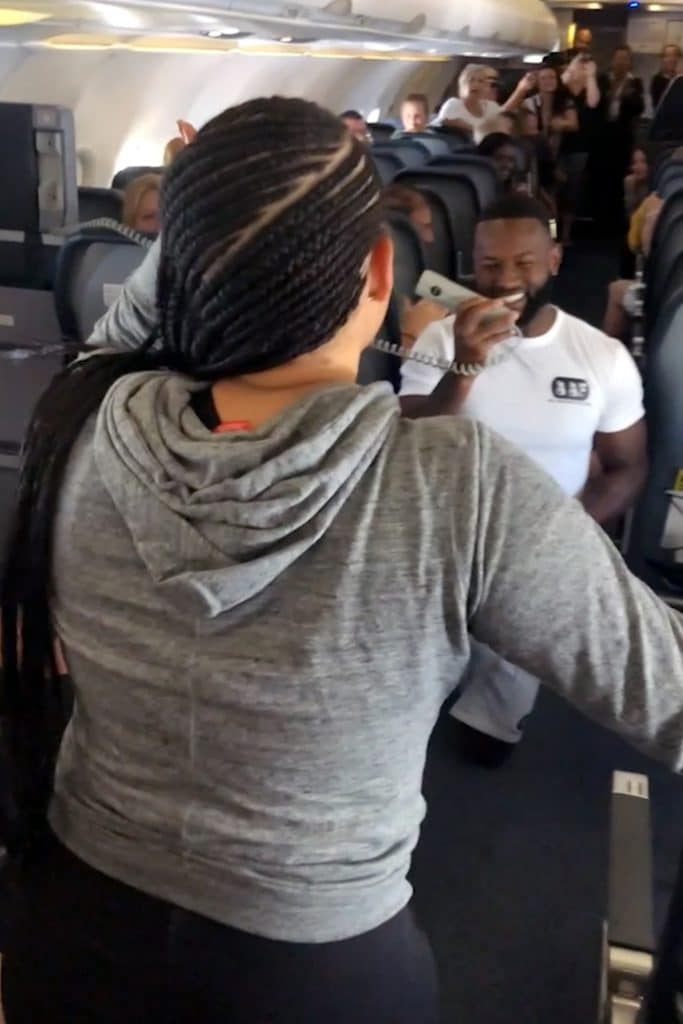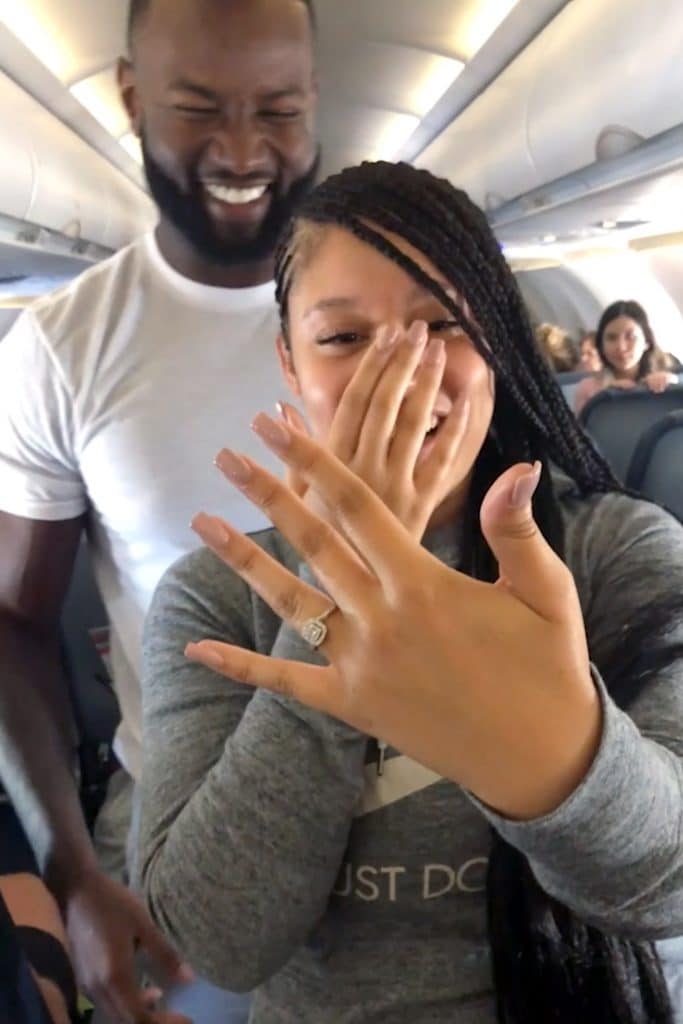 YOU MAY ALSO ENJOY: Boyfriend Surprises Scuba Diver Girlfriend With Surprise Underwater Proposal On His "First" Dive
Sanchez, a gym owner, said: "I was nervous before it happened – just making sure everything was perfect.
"I came up with many different plans, but I felt like it was going to really shock her to do it on the plane.
"I really love her and I can't wait to spend the rest of my life with her.
"I had to make sure that the moment was on camera because this would be the one of the best day of our lives – and I watch it daily."