A brr-ide and groom had the perfect white wedding – getting married in Antarctica while fulfilling a dream of traveling to all seven continents.
Melissa Ferbert had always wanted to travel to all seven continents, and by doing service work overseas and having worked for a cruise line she was able to tick off many destinations.
Over the past 11 years she traveled to 79 countries across six continents but one – Antarctica – she had yet to conquer.
It seemed a long way away until boyfriend Jamie Hanson proposed in 2016, and Melissa, from Missouri, USA, started to investigate the possibility of a marriage ceremony in Antarctica.
When she booked the Spring 2019 trip back in September last year, travel company Swoop assured her they could make the wedding happen.
On March 25 the couple said their vows in 28F (-2C) temperatures and tied the knot surrounded by the spectacular scenery, a handful of witnesses and honorary guests – penguins.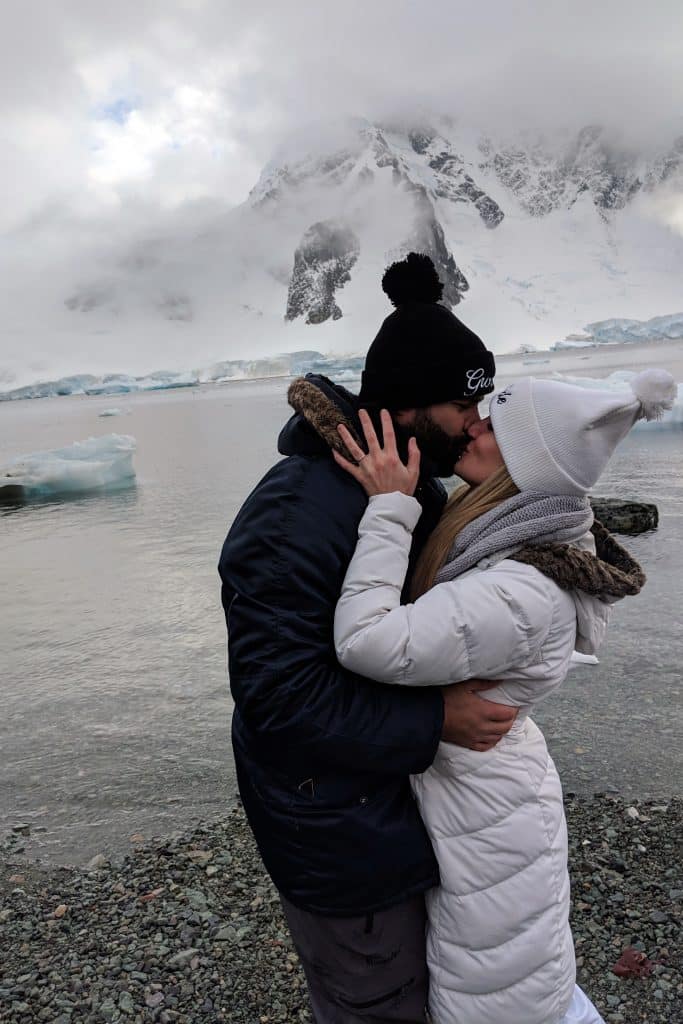 To get there they sailed through some of the roughest seas in the world and were on land only a few hours a day before going back to the ship and leaving no footprint behind.
Melissa and Jamie celebrated the remaining three days of the trip as their honeymoon, and even got an astonishing wedding gift as a pod of curious humpback whales approached their zodiac boat as they returned to the ship after checking out glaciers.
Melissa said: "It was the most magical day because so many dreams came true that day. I'm forever grateful for such an extraordinary experience with the love of my life.
"My number one goal since I was a teenager has always been to walk on all seven continents. I either worked a job that allowed me to travel or I saved my money to do service trips.
"Since 2014 I only had Antarctica left – it was always in the back of my mind.
"My husband proposed in 2016 and the idea came to me to have our wedding in Antarctica shortly after the proposal, but it seemed impossible at the time.
"When I booked our trip in September 2018 I asked the travel company Swoop if a wedding was possible and they said that they could make that happen. That's all I needed.
"We went on a 10-day cruise on the Plancius from Ushuaia in Argentina. We were in Antarctica for four days, with one or two landings in different areas a day.
"To get there you sail through some of the roughest seas in the world. You leave no footprint behind and you're on land only hours and then you go back to the ship.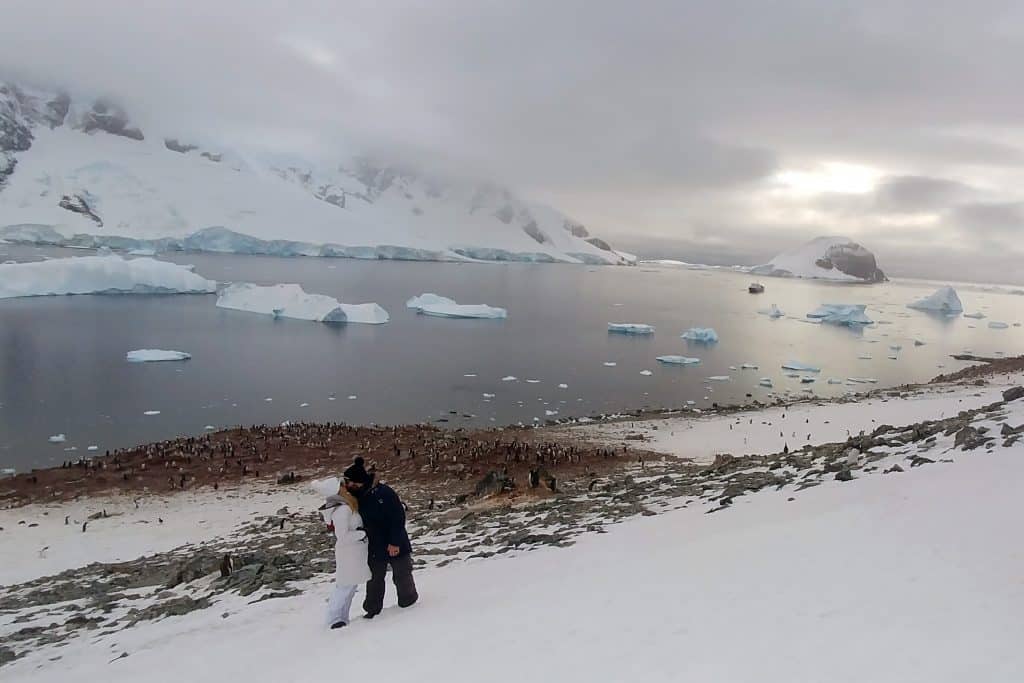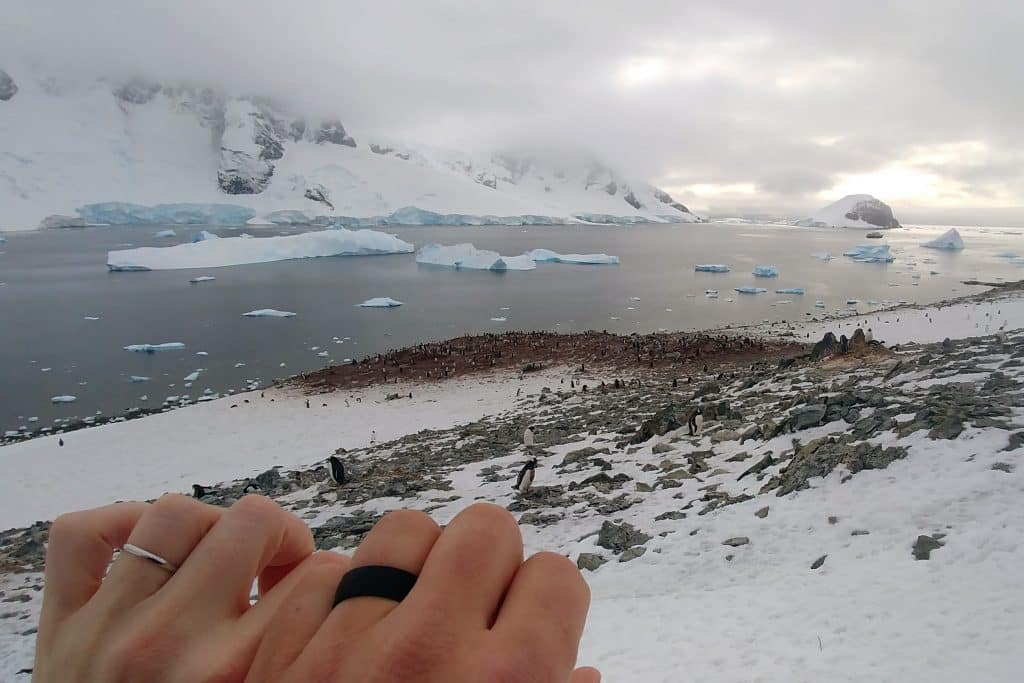 "Our honeymoon was the three days after the wedding while in Antarctica. We felt there could be no experience better than this to celebrate our love.
"When we had our encounter with the two humpback whales, it felt like the best wedding gift in the world.
"Our wedding day was actually the warmest day it was around 28-30F – the coldest was about 15-20F as we were there at the end of their summer."
Story courtesy of T&T Creative Media