While people used the shutdown as an opportunity to learn new skills, one boy has taken things a step further – learning how to communicate with birds.
Seven-year-old Jaxon Tubbs has discovered how to make the wild birds in his garden sing back his tunes as he drums them out.
Amazing footage, captured by his parents, shows the youngster stood over an upturned receptacle on the garden porch and banging out a drum rhythm with two sticks.
Incredibly, the wild birds in the trees surrounding his family's garden in Mountain Top, Pennsylvania, then tweet back the tune.
Jaxon's stunned father Max Tubbs, 38, couldn't believe his ears when he heard how birdsong was returned from the trees to the exact tune Jaxon was playing.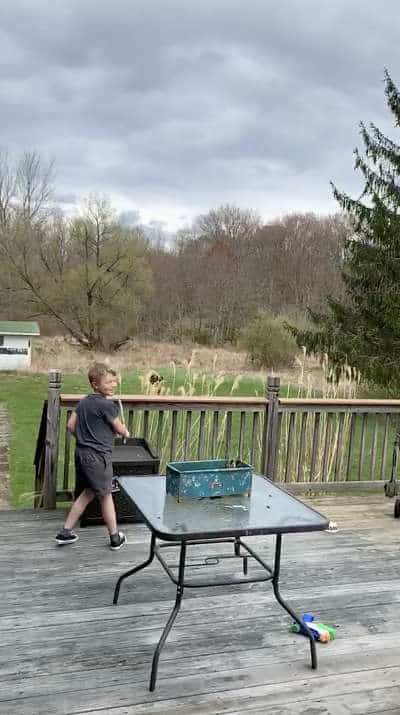 So, he rushed to grab his cell phone and started filming as Jaxon and the nearby birds continued to riff off one another.
The moment took place on April 26 at Jaxon's home in Mountain Top, Pennsylvania.
-Scroll down to see video below-
Max said he did not know what kinds of bird, or birds, were signing, but there are a number of robins in the area.
When Jaxon realized his dad was filming the incredible moment, he turned around to say, "Be quiet – I'm talking to the birds!"
His father said: "We have shown our family and friends, and they think it's the cutest thing.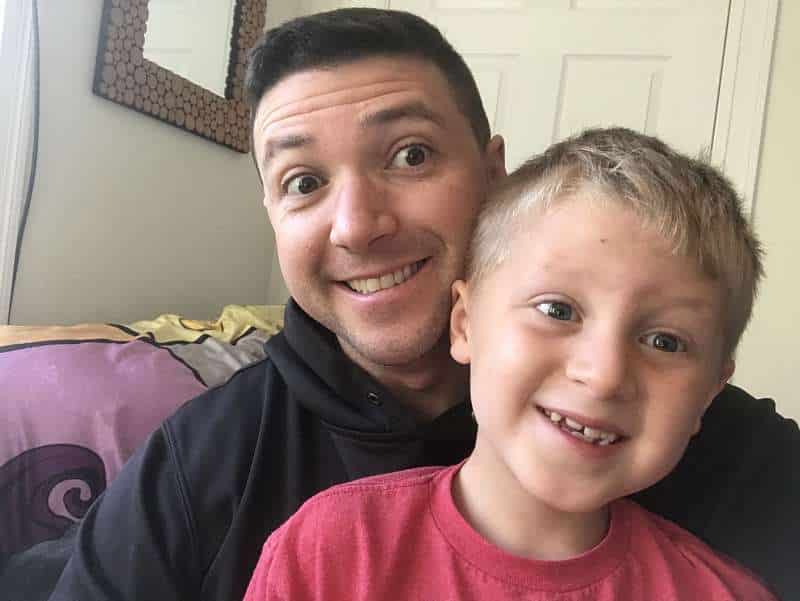 "I heard something like drums coming from outside.
"When I opened the back door, my son was banging on the deck chest, and was waiting.
"When the bird chirped, he repeated the sound.
"I was surprised to hear that exchange.
"I have never witnessed something like that happen, and to see my son having fun experiencing something unique like that put a smile on my face."