A pair of four-year-olds who are best friends couldn't believe their eyes when their moms planned a surprise play date for them to reunite after being separated by a school move.
Zane and Zion first met when they were aged just one, and for the next three years, the pair were inseparable, their moms said, bonding over a love of superheroes while in daycare.
But after becoming separated when they were moved into the schooling system, the boys from Phoenix, Arizona, found things tough.
For six or seven weeks – a lifetime for four-year-olds – the pair found themselves separated, with Zane asking his mom about Zion whenever possible.
And so, their moms decided to plan a surprise playdate.
On August 12, at a trampoline park, Zion and Zane entered from different directions, not knowing who was just around the corner.
The pair used to share a goodbye hug when they were together, and as soon as they laid eyes on each other, they headed in for a loving embrace once more.
Both boys' moms captured videos of the moment, and over the hours that followed, Zane and Zion made up for lost time.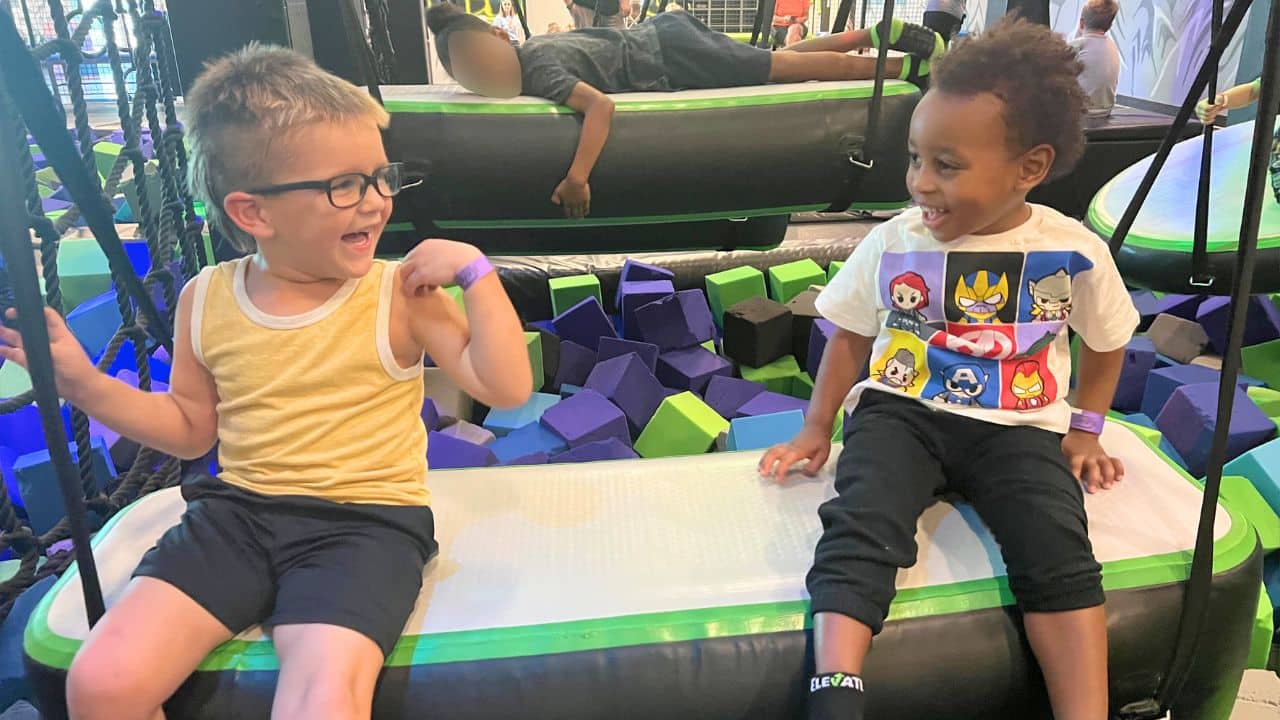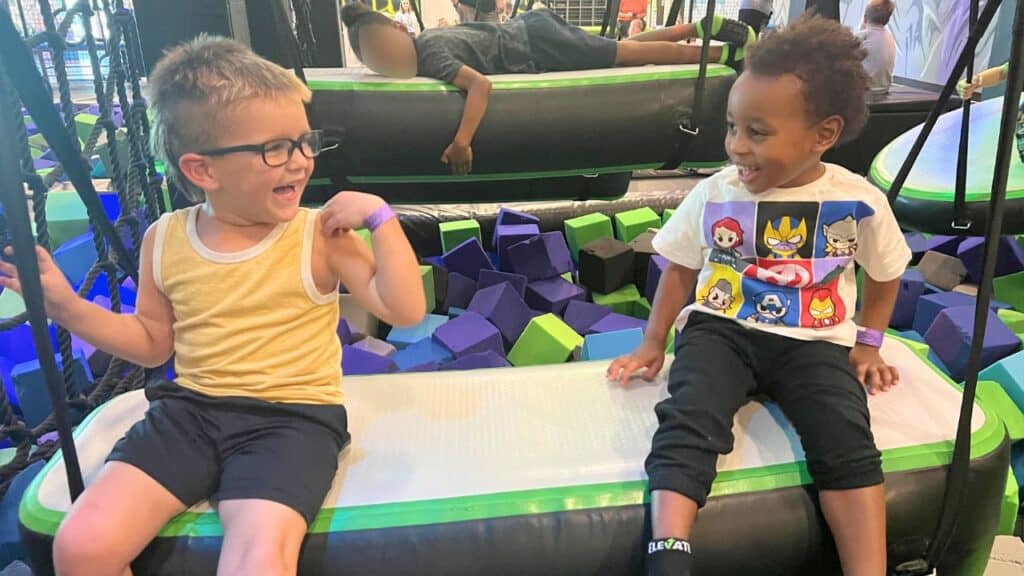 RELATED: Childhood Best Friends Fight Back Tears as They Reunite Following Cross-Country Move
Zane's mom, Kortney Taylor, said: "Honestly, I knew they were best friends, and I knew how much my son missed him, but when I saw them run towards each other and give that hug – there are no words.
"As a parent, especially being a teacher and seeing how mean kids can be, we constantly worry about our kids – will they be liked? Will kids be nice to them? Will they fit in? Will they have friends?
"So, seeing the love and friendship these two have just brings so much joy and relief, it makes us feel like, as parents, we are doing some right and our kids will be just fine."