This is the hilarious moment a baby firmly picks sides in the great mom versus dad debate.
Mischievous Finley Guttery, two, constantly answers the question 'Whose baby are you?' by his mom Jessica with the quick and emphatic reply of 'Daddy!'.
After filming her cheeky toddler's joke at her expense, the clip quickly went viral on social media.
Jessica, from Alabama, USA, can be seen in the video laughing as little Finley frustrates her attempts to convince him to pick her.
He bats them away with every attempt with a rousing shout of 'Daddy' as his mom becomes increasingly frustrated.
By the end of the 30-second clip, and after multiple unsuccessful attempts, Jessica proclaims, "Really?' – before Finley shoots a knowing smile at the camera.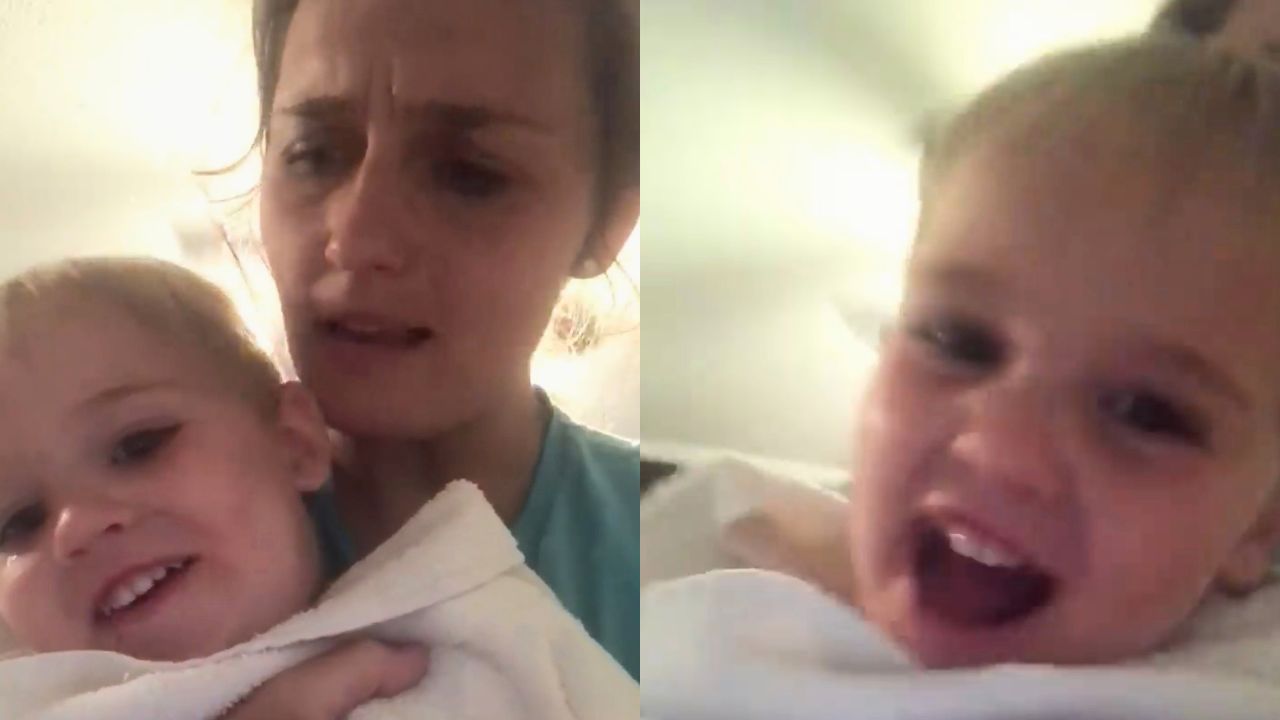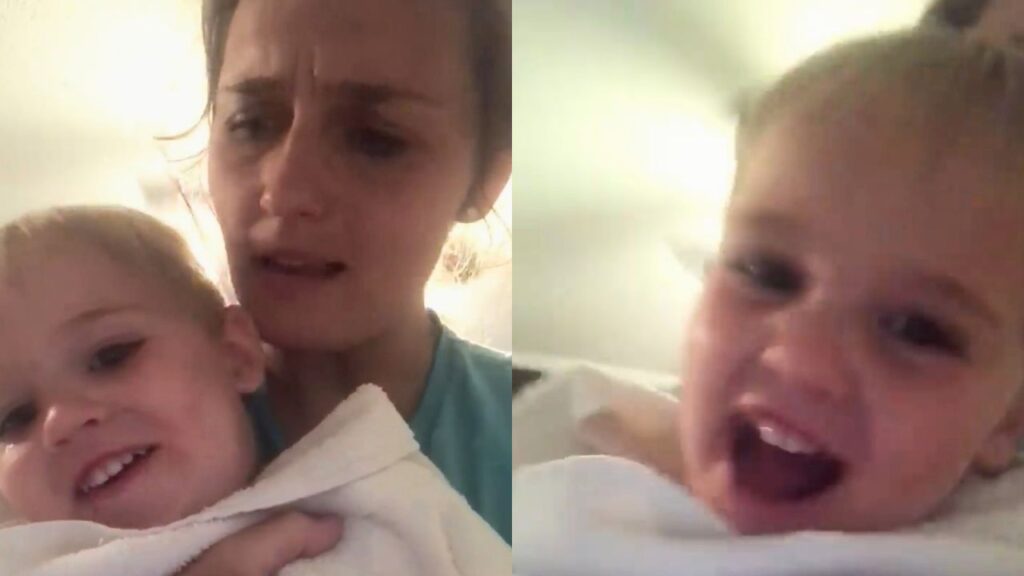 RELATED: Two-Year-Old Toddler Climbs out of Crib to Comfort Baby Brother Back to Sleep
Jessica said: "Whenever he is asked whose baby he is, he always says 'Daddy's!'
"I always try to convince him that he is momma's baby, but to date, he still hasn't cracked!"