An entire neighborhood came together to make a child's wish come true – by creating a zoo experience on their driveways and lawns.
Jaime Taylor and Kelsey DePompei, from Oregon, Ohio, have been friends for 15 years, and each summer, Kelsey would take her eldest daughter, Emilia, 4, to the zoo to help stoke her passion for animals.
This year, however, with the zoo closed, the pair of friends wanted to come up with a plan for their kids to still have the zoo experience – as well as adhering to the state's stay-at-home order.
Having created a neighborhood Facebook group to help families during the COVID-19 pandemic, Jaime, 33, and Kelsey, 32, pitched the idea of a neighborhood zoo made from stuffed animals, while still following the regular zoo rules of "look but don't touch."
And with 20 houses agreeing to help, they got to work creating the makeshift zoo.
They hung toy monkeys and lemurs from trees and grouped other animal sets into sections making sure the kids walked between each exhibit in a safe, distanced manner.
The surprise took place on April 4, 2020, with Kelsey taking her kids, Emilia and Luciana, 2, and Jaime also taking hers, Adeline and Cora, both 2.
The zoo ran from noon until 6pm, and the sense of working together really brought the neighborhood together, Kelsey said.
She added: "People of all ages got involved and enjoyed the experience.
"They were running from driveway to driveway, excited about what they would see next.
"Our neighbors all did such wonderful jobs pulling together creative displays, and no two were the same.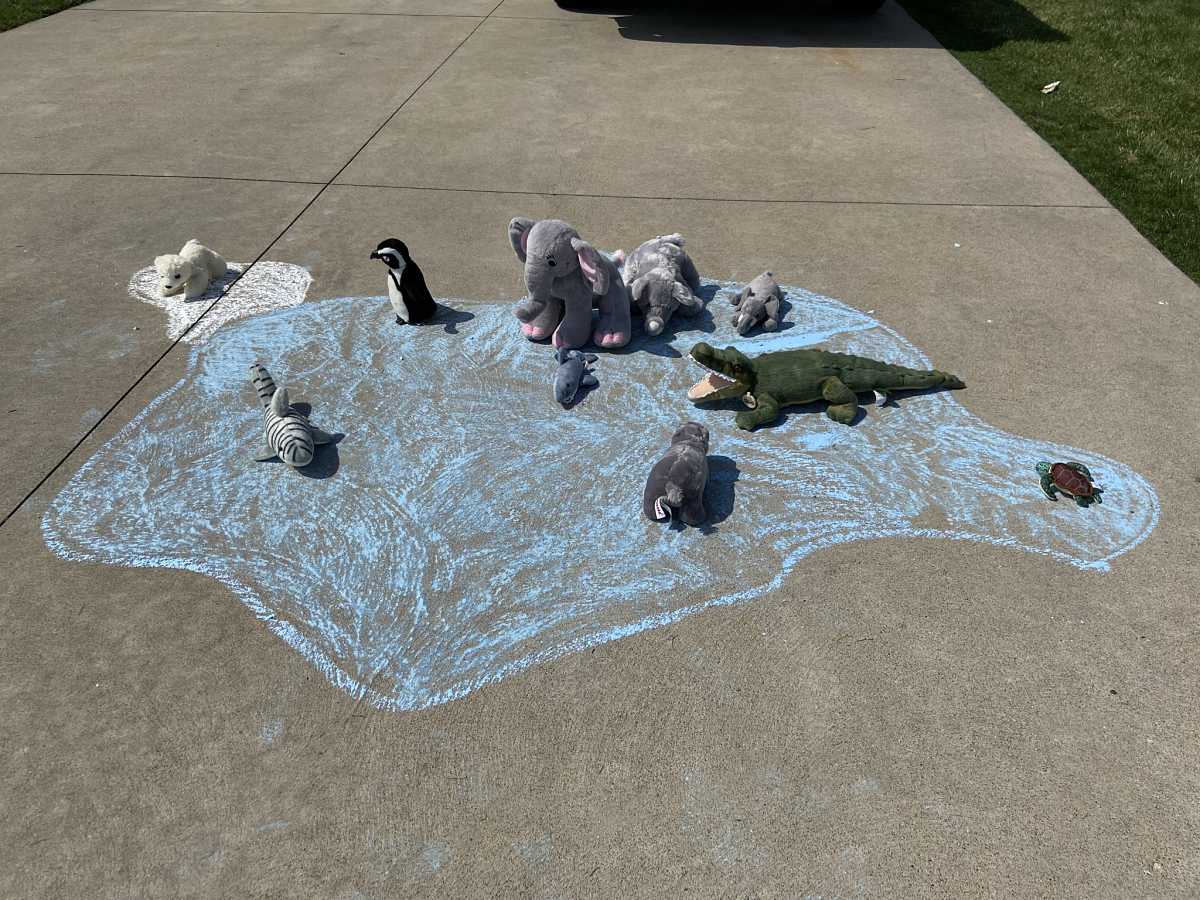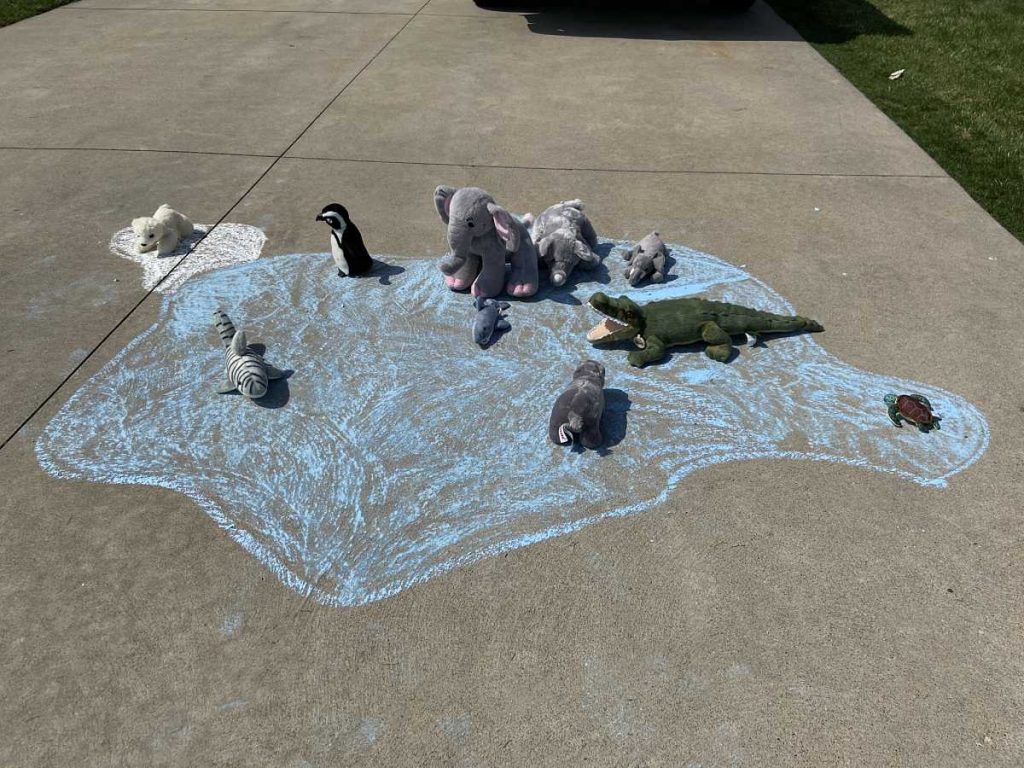 "I think everyone is really proud of what we created and we are very excited for future group endeavors.
"We have received almost 100% positivity from spectators on the internet which really warmed my heart."
Jaime said: "Kelsey and I were super grateful for everyone who participated.
"People who hadn't even met us yet immediately responded saying they would participate.
"We even had neighbors participate who have grown kids who no longer live it home.
"I hope after people see our story it helps bring joy to their life.
"I hope people understand that during difficult times people can come together – even if not physically – and help create some normalcy.
"When raising kids, people always say it takes a village, and I think during times like this, it takes a village to get through to brighter days.
"So not only are our families and friends our village, but now our neighborhood is, too."
Story courtesy of T&T Creative Media