Two brothers have reconnected with their biological family in an emotional reunion after a staggering 42 years apart.

Beau – now known as Bobby – and Quinton Kendrick were adopted in the 70s when they were just three and two years old.

The boys' parents Bonneau and Loretta Wenum had reluctantly put them up for adoption through a Christian adoption agency in South Carolina, with their only condition being the pair had to be adopted together into the same family.

Eventually, the Jones family took the boys in, and for the next 42 years they had no idea who or where their biological parents were – or if they were even still alive.

But thanks to a chance DNA test, they have now not only tracked down their parents, but their whole extended family.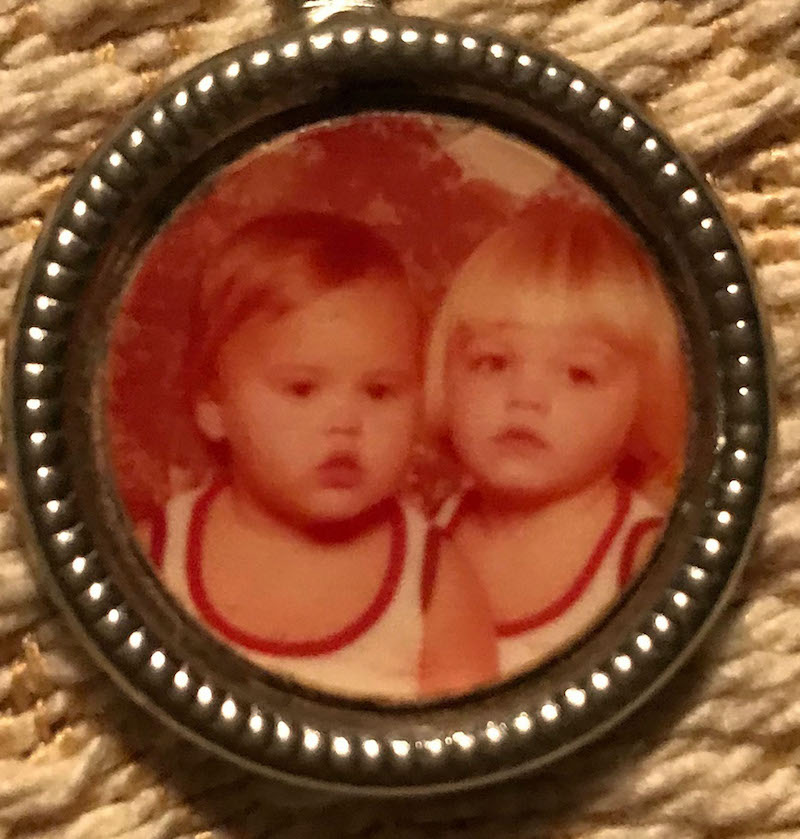 Younger brother Quinton explained: "My wife, Heather, she influenced me to get the DNA test and I put it off and I put it off.
"Then suddenly, around a month after I did the test, I got a message at 3.17am saying I had a match."
 
The DNA match was the boys' cousin, Kimberly, and that night through her, Quinton was able to reconnect with and speak to their parents in an emotional series of phone calls.
 
Beau added: "Quinton talked to our mom for two hours that night and sent me four pictures.
 
"All he said was, 'For your information, I talked to our birth mom for two hours. This is our dad. If you're interested, let me know in the morning. I'm going to bed.'
"I was about to go go to bed myself when I saw the message and was like, 'Are you serious right now?' I about passed out. I was bawling my eyes out. It was unbelievable."
 
The incredible breakthrough had come when parents Bonneau and Loretta had just about given up hope.
Despite their relationship breaking down after the boys were given up for adoption, they remained on good terms.
 
And together they determined to try and track down their sons.
 
But after several leads, including one suggesting the pair were in Atlanta led to dead ends, hope fast ran out.
With the trail cold, Bonneau and Loretta left their permanent addresses – which were still in West Columbia, South Carolina where the boys spent the first few years of their lives – with the adoption agency and simply hoped they would one day retrace their steps and reach out.
 
But as years passed with no news, they became resigned to never finding Beau and Quinton when the DNA breakthrough occurred.
 
Since the first telephone conversations last December, the boys have spent dozens of hours talking, reminiscing and sharing photos of all their lives to catch up.

Paula Prince, another cousin of the boys, who captured the emotional face-to-face reunion on camera at Columbia International Airport, SC, said: "We have spent hours on the phone and getting connected again and picking back up where we left off.

"It has been overwhelming lots of tears and joy. The brothers were amazed at all our pictures and our huge family of love.
"They had no idea we were still alive and was told their biological dad was not living anymore. As you can imagine this was shocking to Quinton and Beau, especially when they realized their biological dad was still alive.

"Everything happen so fast and has been a whirlwind."

Paula, who grew up with the boys and could remember spending hours playing with them at her family's home in South Carolina, helped plan and pay for both Beau and Quinton to fly out from their new homes in Vegas and Utah to see their parents in person for the first time in 42 years.

She added: "My husband, myself and my Aunt decided to help fly the boys home so they could reunite again with their parents.
"We are looking forward to building new memories and having the boys in our life again and starting our new life together. Miracles still do happen. Our prayers have been answered."
An emotional video shows the moment the boys walk through the arrivals hall at Columbia Airport – and are greeted by their onrushing family, who were so excited they rush through a security post setting off the alarms.

With sirens wailing, they pile in, hugging and kissing their long lost relatives.
 
Beau and Quinton can both be seen overawed by the occasion, meeting and greeting new and old faces.
 
The brothers spent a week in West Columbia, SC, as well as visiting family members in nearby Myrtle Beach before returning to their homes in Las Vegas (Bobby) and Utah (Quinton).
Story courtesy of T&T Creative Media.