A baby is left in amazement as he excitedly watches The Lion King movie trailer – showing off a hilarious mixture of facial expressions.
Kellan Carey was watching movie trailers with his dad Brendan, at home in Wading River, New York, when the pair started watching The Lion King trailer.
Brendan was surprised at how excited eighteen-month-old Kellan was over the trailer, so he decided to start filming.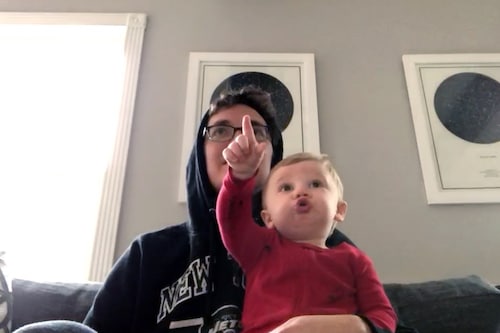 As the teaser starts setting the familiar scene, with different breeds of animal running across screen, Kellan looks on shocked and his jaw drops in amazement.
-Scroll down to watch the adorable video-
He even lifts his arms at the same time Simba is hoisted into the air by Rafiki as the kingdom bows down below, before excitedly looking back at Brendan to share in the moment.
They end the video by enthusiastically applauding the incredible trailer for Disney's computer animated remake of the original 1994 film, due out in July 2019.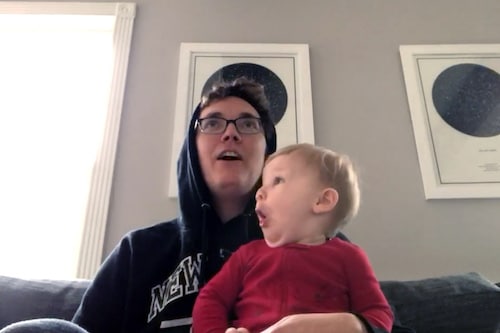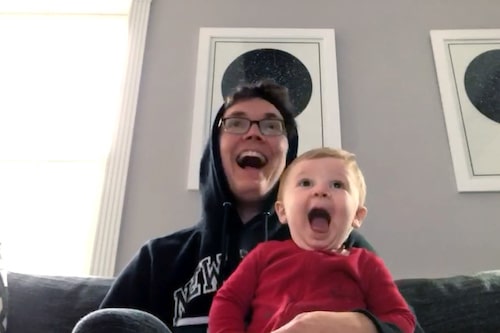 Mom Lianne said: "My husband was watching movie trailers with our son one morning and decided to record his reaction because of how excited he was getting.
"He absolutely adores The Lion King trailer and was in complete and utter amazement over all of the animals – we can't wait to take him to see the full movie.
"He's usually very animated but this reaction was above and beyond what we've seen before.
"His favorite character is Rafiki as he loves monkeys. We must have played the trailer at least 100 times for him by now."
Watch the adorable video below
Story courtesy of T&T Creative Media.