Hospital staff went above and beyond when they hosted a couple's wedding so that a terminally ill patient in ICU could talk his daughter down the aisle.
Danielle Connelly's biggest wish on her wedding day was to have her father, Martin, 56, in attendance, but in the months prior to her big day, on October 10, Martin's health began to deteriorate.
The 56-year-old was originally admitted to hospital on June 19 after having a hemorrhagic stroke.
Martin then suffered another stroke three days later, which required brain surgery.
Doctors at Grand River Hospital, in Kitchener, Ontario, Canada, then discovered a tumor in Martin's esophagus, which has since progressed to Stage 4.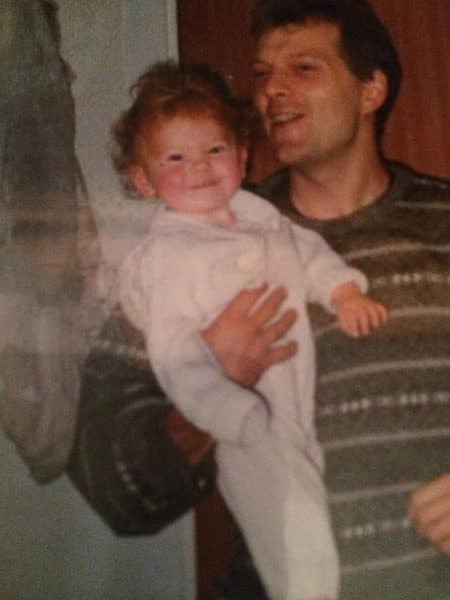 Danielle, 29, said she has always been a "daddy's girl," and so she spoke to hospital staff about what might be possible, given Martin's condition.
Initially, it was suggested that a small wedding could take place in the ICU – but doctors and social carers later suggested it would be easier to arrange such a ceremony outside.
Working with her now-husband, Ben Maloy, 33, and an event planner, Danielle started to arrange parking for guests, musicians, tables, decoration and social distancing.
After three days of preparation – and with decorations set up by social workers – the musical therapy department played as Danielle walked down the aisle.
Martin, with his chair and ventilator stand decorated, was pushed alongside his daughter by his nurses, Amy and Lindsay, who the previous day had helped him go outside for a trial run – the first time Martin had left the ICU in four months.
In the hospital's garden, Danielle and Ben took their vows, read by the hospital's spiritual care provider.
Their family and friends watched on, just as Martin and his daughter had always dreamed.
Danielle said she could not thank the hospital staff enough for making the day possible, while the staff who were present said the day had lifted their spirits after a tough few months.
RELATED: Bride Holds Wedding In ICU So Her Terminally Ill Father Can Be There For The Big Day
Martin has been diagnosed with an autoimmune disease, CIPD, and doctors say he has between weeks and months to live, Danielle said.
She added: "The support for the hospital and staff has been amazing.
"I think after how dark the world has been this year, everyone needed to remember that we have amazing front line workers that are still giving everything to support our families and communities.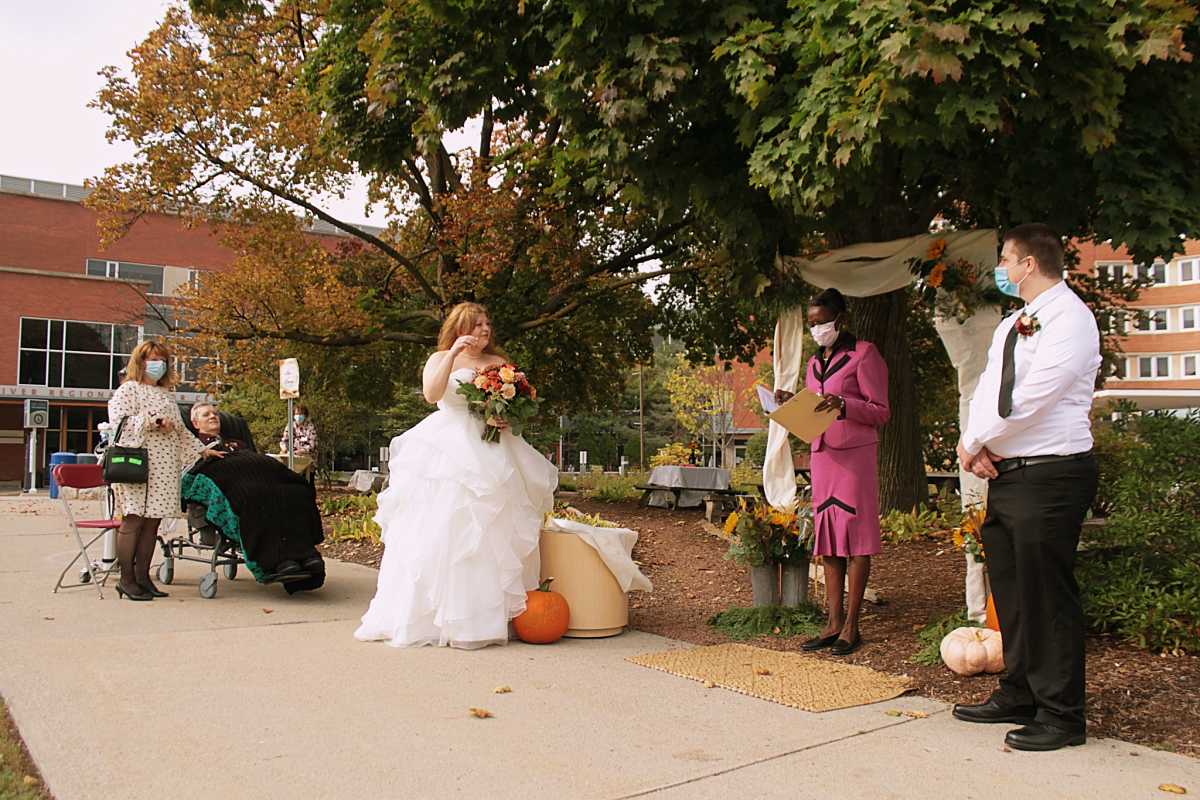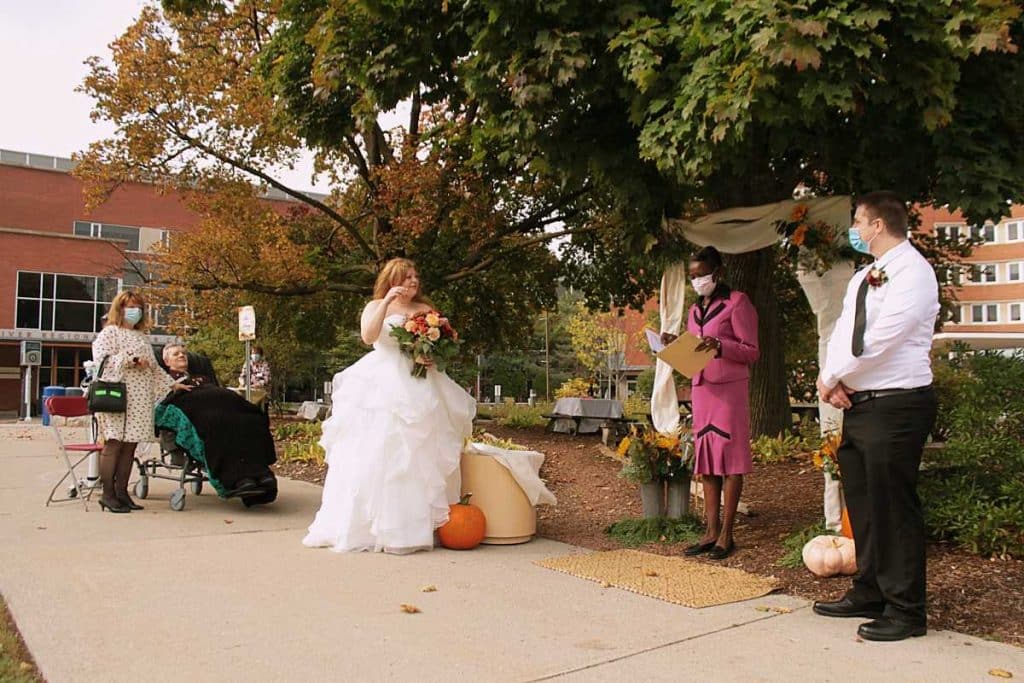 "Everything we've read has been so positive and loving.
"Having my dad there meant everything to me.
"I've always been a daddy's girl and I couldn't ever imagine getting married without him there. 
"My dad's life has always revolved around his family and it was such an amazing moment for us to forget about the ICU room, and his illness for a few hours and just have that time together.
"To be able to see him out of his hospital gown, outside of the ICU and laughing and smiling with our friends and family meant everything to us.
"Our wedding was the most incredible gift the hospital could have given us, and our families."
Story courtesy of T&T Creative Media