A mom has shared her four-year-old son's wholesome evening routine surrounding himself with framed photos of family members so they can watch movies together.
Hunter Murray, from Charleston, South Carolina, calls his ring of photos his "tent," which he builds practically every single night as a way of feeling a connection with his loved ones.
Mom Courtney, 35, said Hunter initially started grabbing a frame or two from around the house so his family members' images could be with him at the dinner table.
But the wholesome routine evolved, and today Hunter gathers his favorite photos from around the house to arrange them in a ring on the floor of his parents' bedroom, ready for movie night.
Hunter's sweet routine gathered attention on social media, when, on April 16, Courtney took a video of him arranging one of his "tents" to show her husband, who was out at the time.
With his dad being away, Hunter included his dad's photo in the movie night – an act that was so moving Courtney decided to share on social media.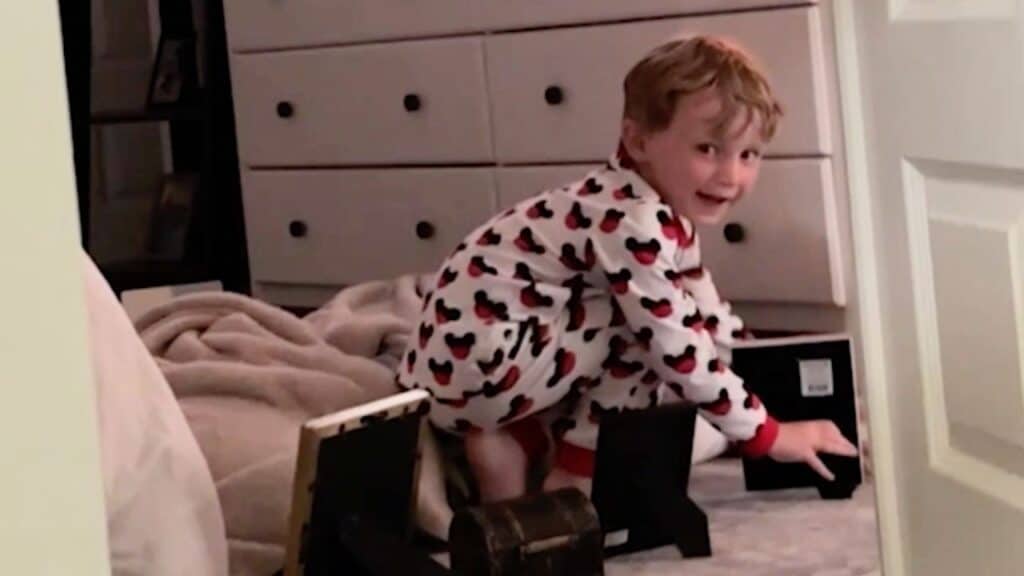 The post received a flood of positive comments, with viewers commenting on how sweet Hunter's gesture was.
Since then, Hunter has continued to build his "tents," with Courtney snapping photos and videos of the process.
She said: "It is the sweetest thing – he is such a special kid and has always had the most tender heart.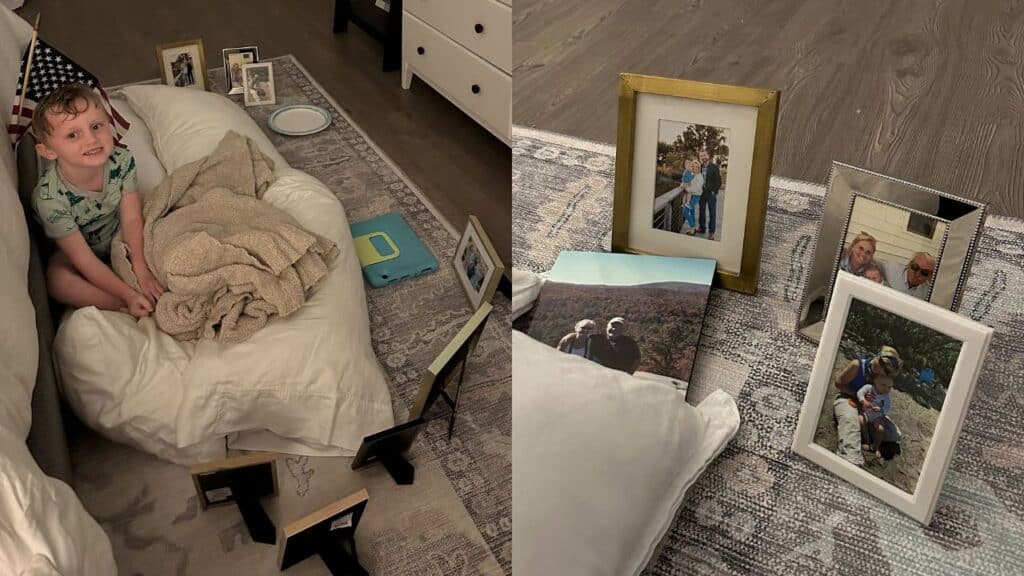 "It melts my heart that images of his family and us being together mean so much to him and make him feel happy and loved.
"I always take photos of every memory together, and I am glad I do so that we can all remember back together of our best times.
"The response has been amazing and overwhelming.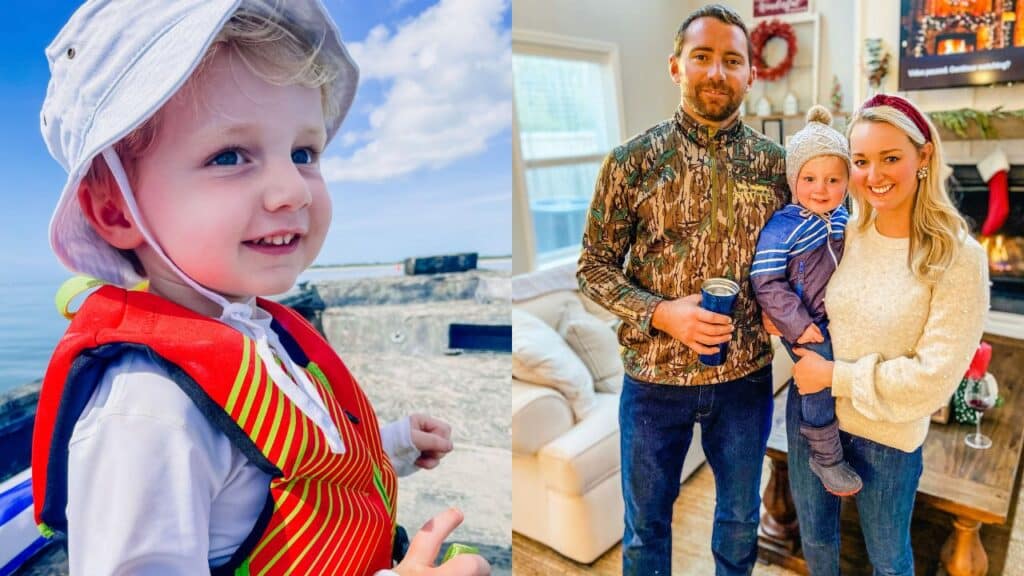 "Of course, all of our family and friends have been so touched, but they also aren't shocked since that is just how Hunter is – he is so, so sweet and sentimental."