This is the inspiring moment a girl with cerebral palsy fulfils her dream of walking on the beach for the very first time.
It had always been Colbie Durborow's dream to feel the sand between her toes while taking a walk under her own strength, but, growing up her walker couldn't make it across the difficult terrain.
Given that Colbie, aged four, mom Amanda, 34, and their family live by the beach in Farmingdale, New Jersey, she wanted to do everything possible to one day make it across by herself.
And so, over time, Colbie first learned to stand; then use mobility aids, like a walker; and finally, she was able to move around on crutches, and even stand independently and take some steps.
Given this progress, Colbie and Amanda headed to Bradley Beach on June 28, where the determined four-year-old was able to take her first steps on the beach using her crutches.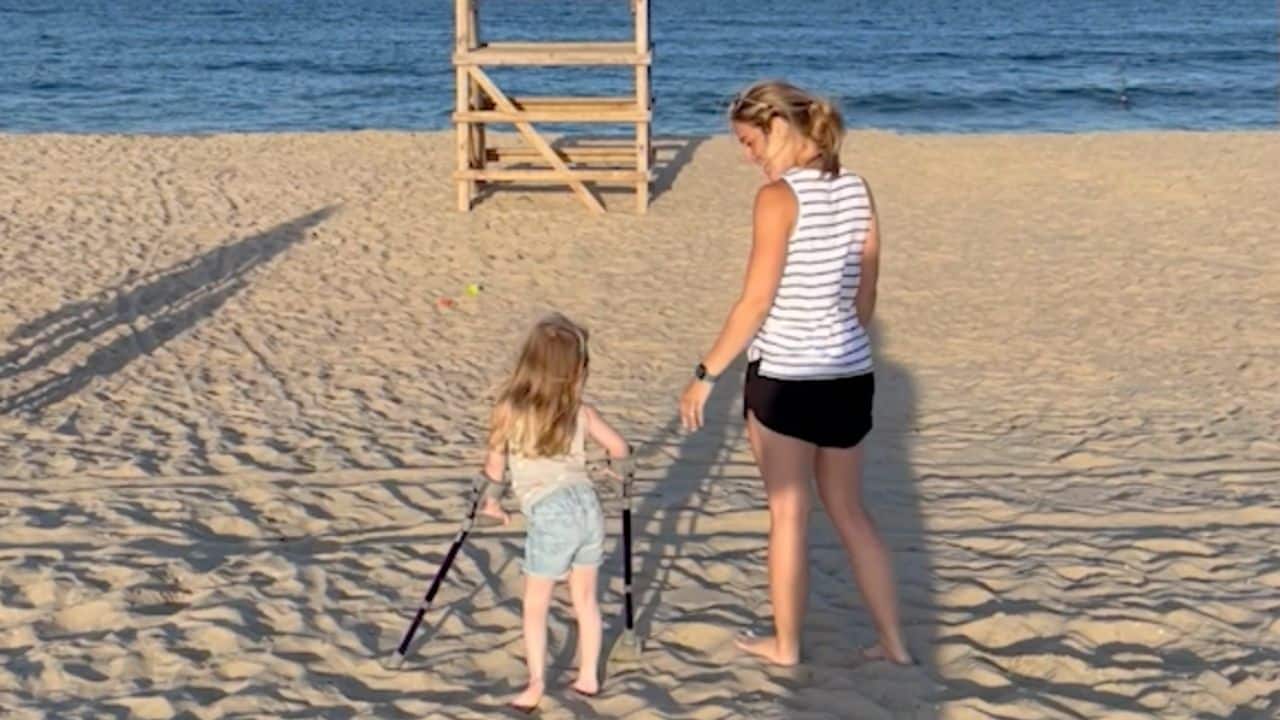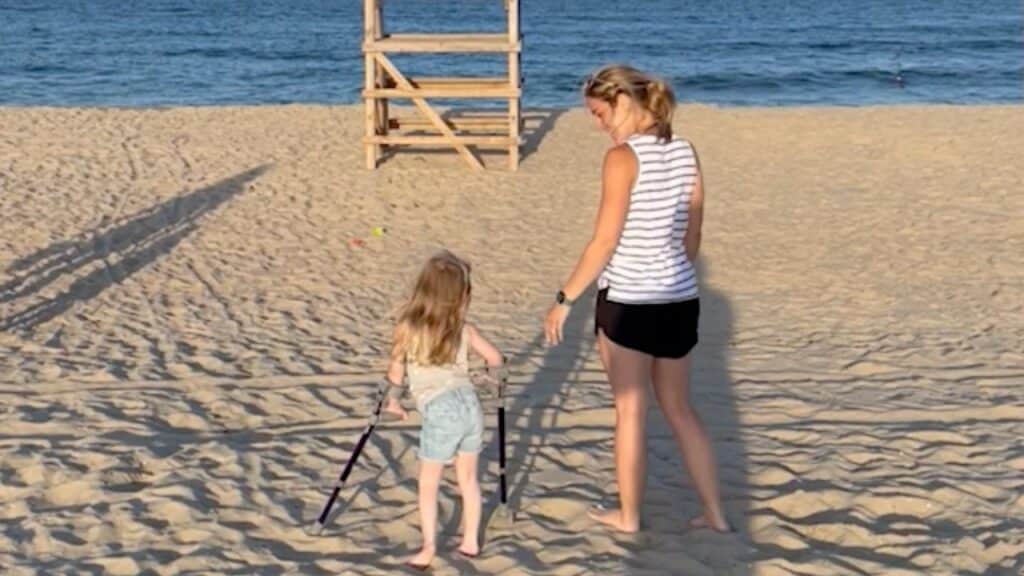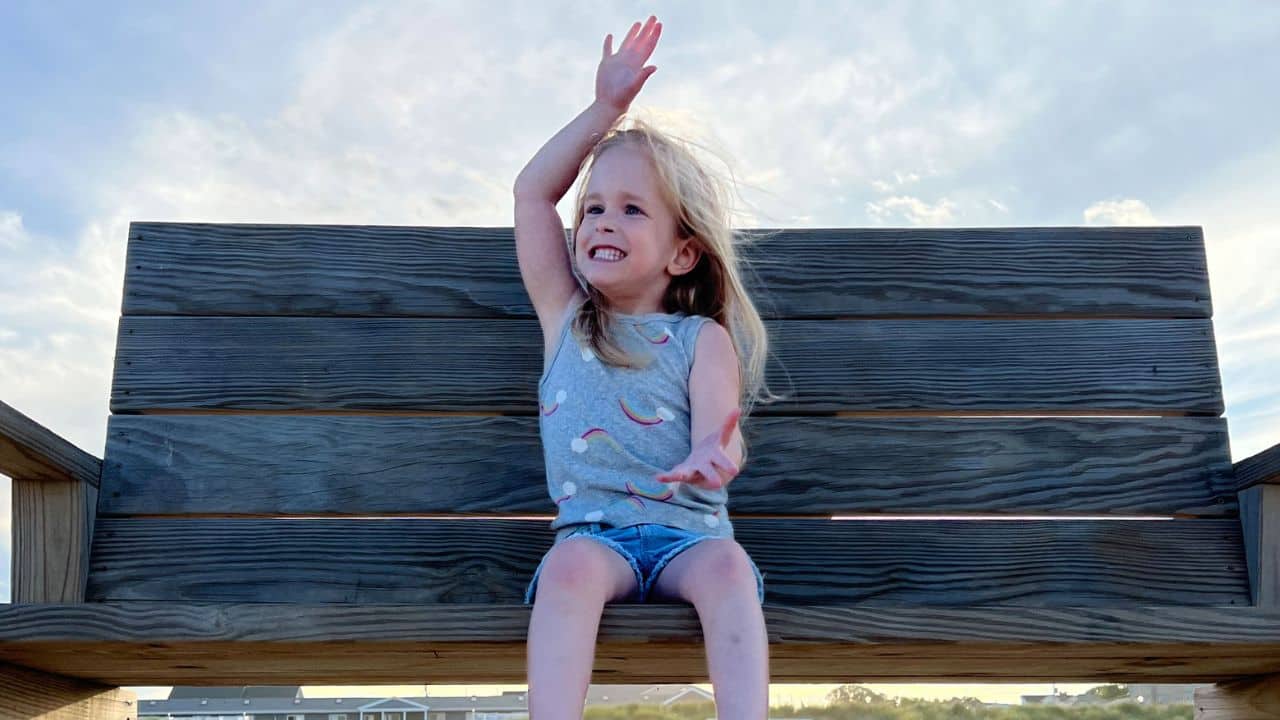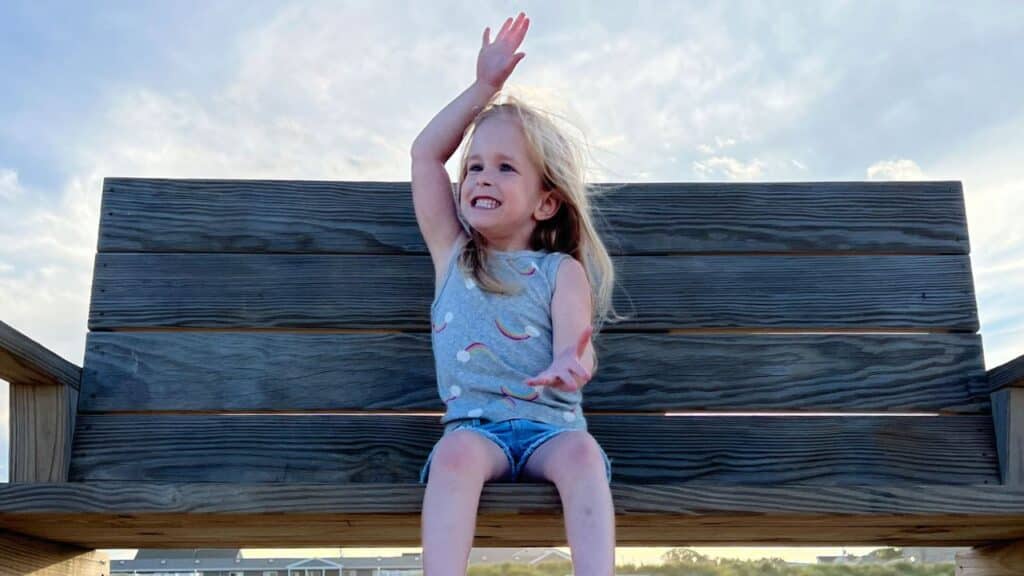 RELATED: Boyfriend Incorporates Girlfriend's Twin Sister Who Has Cerebral Palsy Into His Surprise Proposal by Presenting Her With a Ring and Proposing to Her Too
The moment was captured on video, which Amanda later shared on a social media account that she uses to documents Colbie's journey.
Amanda said: "We live at the beach so we tend to spend a lot of time there.
"Colbie loves playing in the sand and the waves but getting around while there has never been easy.
"I have always told her that one day we will take walks on the beach together, but I could never find a way for her to do it on her own.
"That night we tried her crutches and it worked.
"She is so much stronger and sturdier, and we were all so proud.
"It was confirmation that what we are doing is working and that she will be able to do all of these things one day, in her own way, on her own time."