A five-year-old boy battling Leukemia has defiantly rung the cancer bell to after completing 1000+ doses of chemotherapy.
Cole Magnus, from Chicago, Illinois, was diagnosed with B-Cell Acute Lymphoblastic Leukemia (ALL) on April 6, 2015.
Ever since the then two-year-old has fought cancer, undergoing more than one thousand doses of chemotherapy.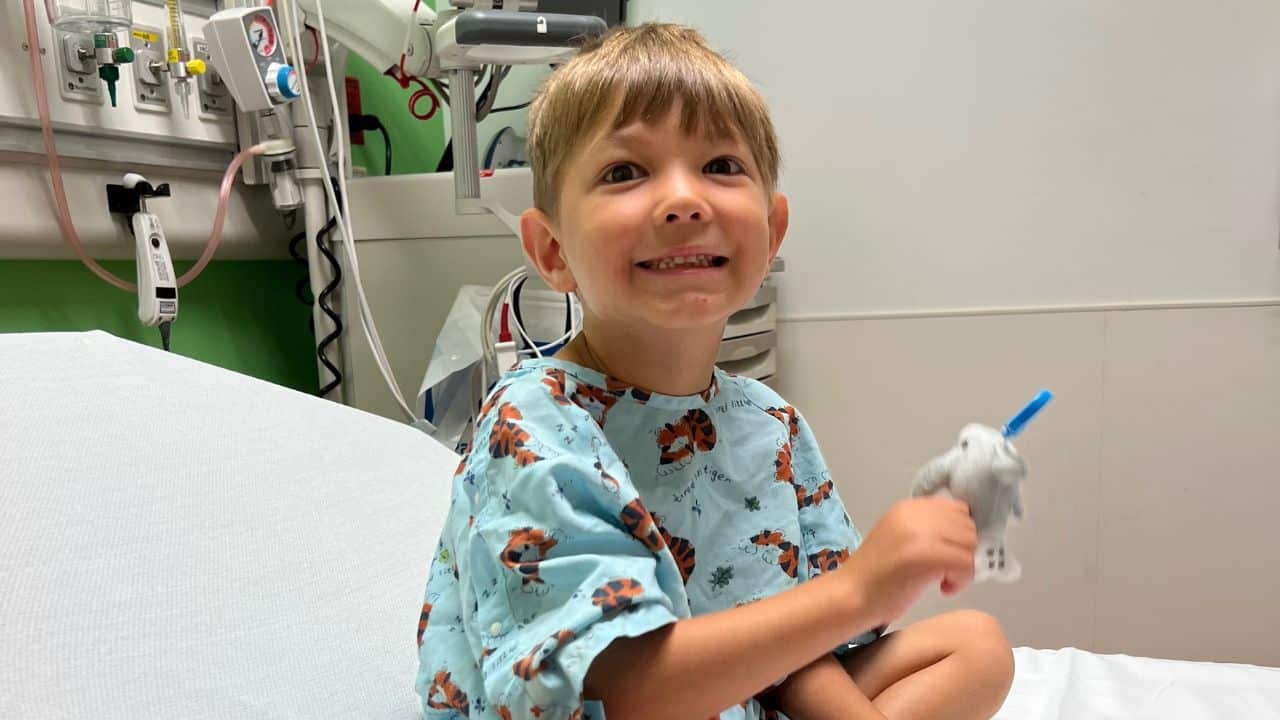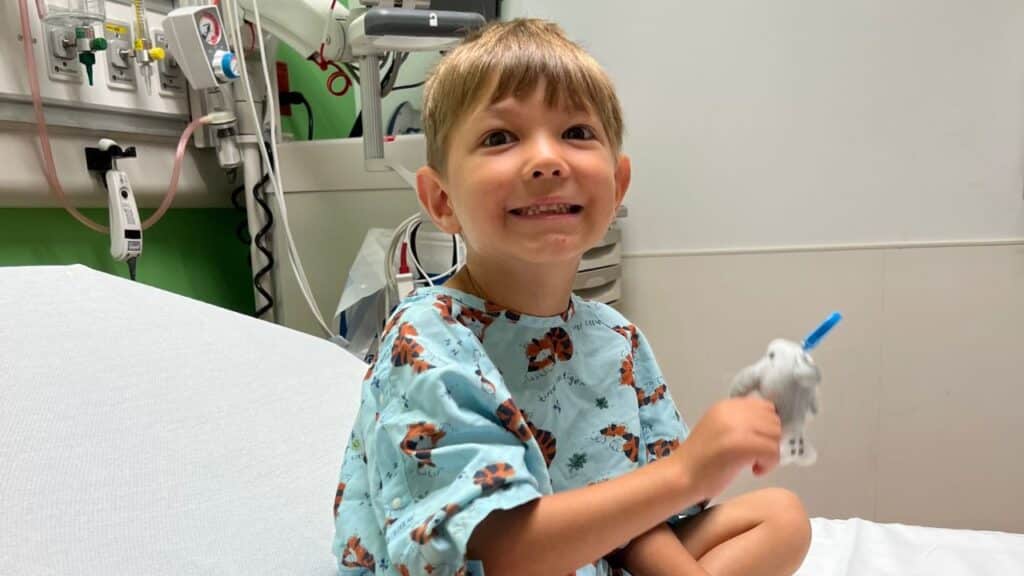 RELATED: Woman Finds Out She's Cancer-Free After More Than 400 Days
His brave family have supported him all the way – with members of the local community donating towards his treatment, as well as showering him with gifts on his brithday.
But finally, two and a half years after his initial diagnosis, Cole has celebrated a major milestone – completing his chemotherapy and ringing the cancer bell to mark the occasion.
Cole's mom Brittany said: "Getting to post Cole's ringing the bell video on the first day of childhood cancer awareness month couldn't be more fitting.
"Our baby completed two and a half years of cancer treatment! Taking 1000+ doses of chemotherapy.
"He endured at least 85 nights in the hospital. Having spinal taps awake, his port accessed, and everything else this boy has endured.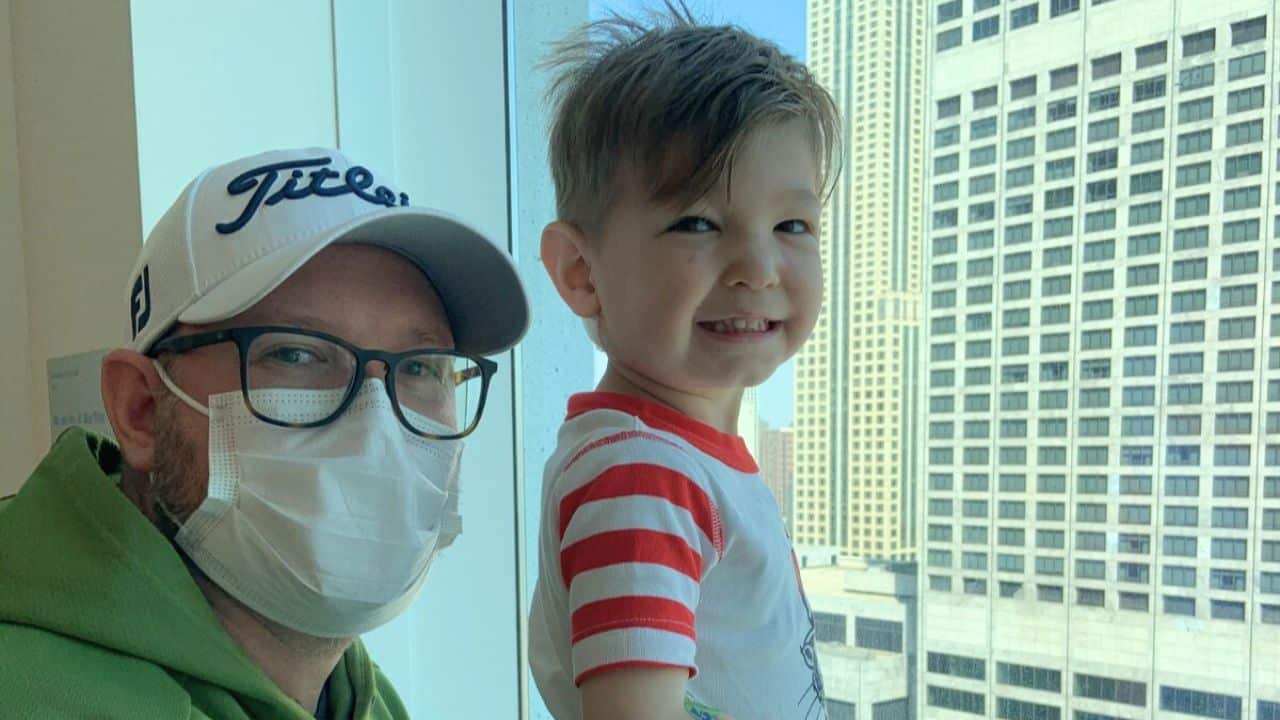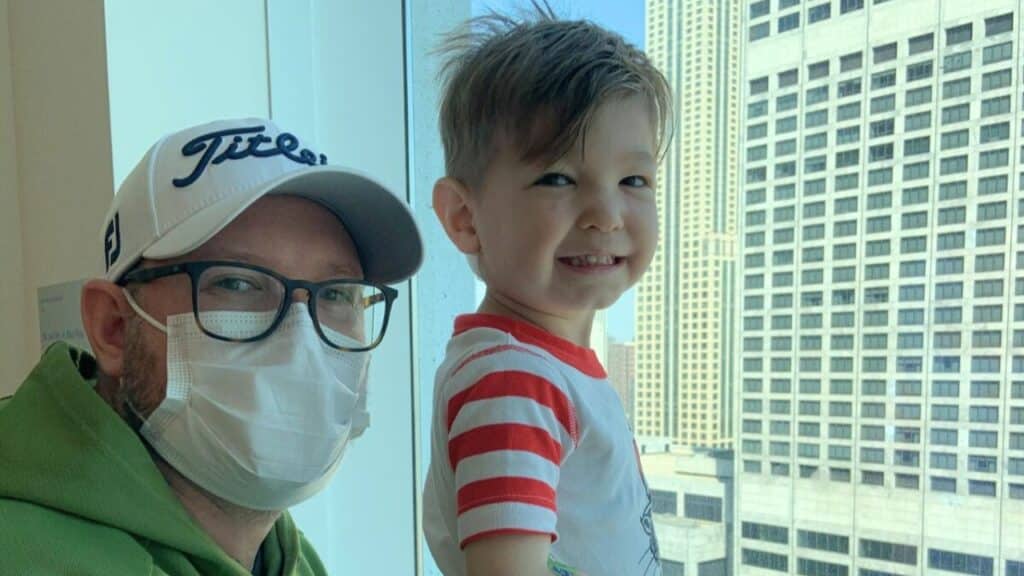 RELATED: Bone Marrow Recipient Surprised With Emotional Flower Girl Request By Donor
"But after it all, he still smiles, still sings along to @morganwallen , still loves watching @spirithalloween animatronic videos, and still loves getting to see his incredible oncology team."
And Cole's day got even better after leaving the hospital.
As he returned home surrounded by family and friends, a surprise awaited him.
He was welcomed home by the local fire department, who clapped and cheered him over the threshold.
There was even a sign on the lawn reading: "Cole kicked cancer's butt!"
Brittany added: "Project Fire Buddies has been so kind and generous to our family.
"They have lifted us up when we needed it most. And they continue to show up for our boys.
"They take time out of their busy days to play outside with them and show them around the firehouse!"