A beloved grandfather and veteran could not believe his eyes when his granddaughter showed him her new tattoo – a copy of a thoughtful note he had written to her a decade earlier.
Kaylee Deisering, 20, from Moore, Oklahoma, had always wanted her first tattoo to be something meaningful, so she decided to tie it to the most supportive person in her life – her grandfather, Jeff Deisering, 63.
Jeff had always been there to babysit Kaylee, help her with her homework, and particularly support her hobbies of singing and acting.
On Christmas Eve in 2009, Kaylee was set to perform in a church program, but Jeff was not able to attend.
Ahead of the performance, Jeff, an Air Force veteran, penned Kaylee a note that read: "Kaylee, love you. Have a merry Christmas and a great church program. Sing loud. We're far away, so loud so we can hear. Love papa".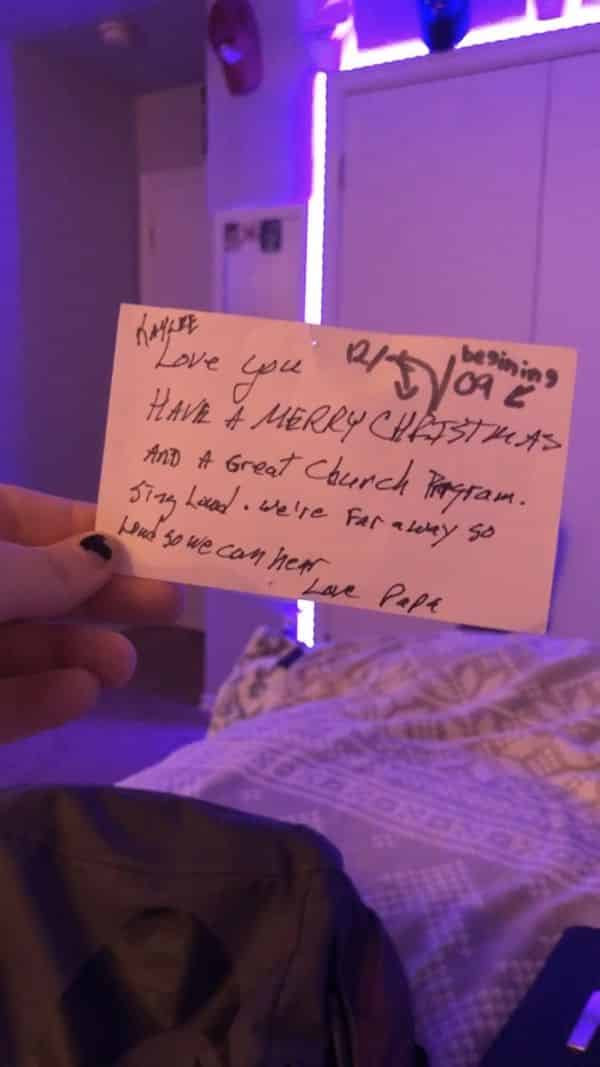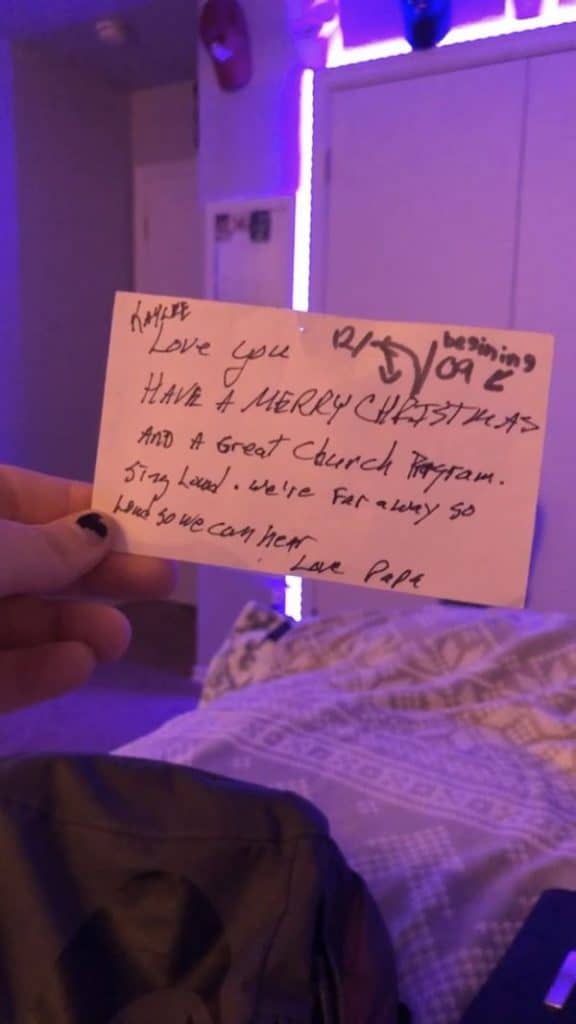 During the performance, Kaylee said she sang so loud that she hoped her grandfather would hear, before going on to keep the note for more than 10 years.
On October 23, Kaylee headed to her local tattoo parlor, Kustom Tattoo Club, in Moore, where she finally decided to get a tattoo of the note – a moment she had been considering for more than five years.
RELATED: Woman Surprised With Tattoo Message From Late Father
As well as getting inked with the "Sing Loud" and "Love Papa" sections of the note, Kaylee also asked that the text wrap around a paper airplane in a homage to Jeff's Air Force days.
That night, she told her papa that she and her boyfriend were planning a games night for the family, so that Jeff would have a reason to visit their home.
When Jeff arrived, Kaylee sat next to her grandfather and rolled up her sleeve for the big reveal, which took Jeff by complete surprise.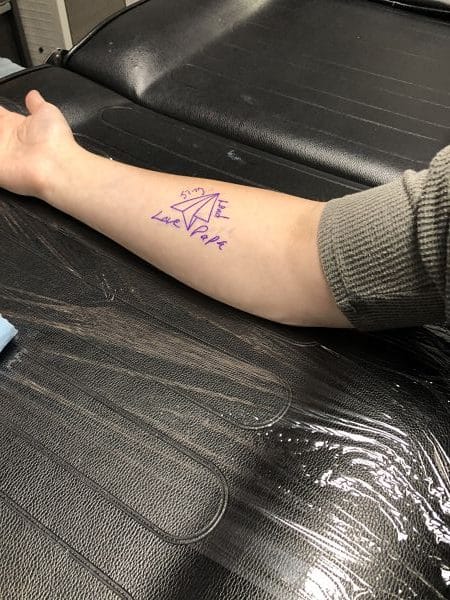 The 63-year-old was first presented with the note, which he read through and soon recognized.
Then, Kaylee asked her grandfather to look down at her forearm – the wholesomeness of the gesture immediately hitting Jeff, who could not help but smile.
Kaylee said: "I was extremely excited to show my papa the tattoo.
"When we came home and I surprised him, his reaction was exactly what I expected.
"Knowing he's happy and how special it made him feel filled me with so much joy.
"I'm super thankful that I was able to surprise him with it, too. 
"Despite thinking about it for so long, I managed to never say a word to him.
"I'm thankful that, moving forward, I will always have this remembrance of my papa on my arm, and that I got to share that moment with him.
"It definitely makes me thankful for the memories we have been so blessed to have, which I know not everyone gets to make.
"I hope when others see this story they have a smile on their face, and maybe even decide to reach out to a family member to remind them how important they are and how much they love them."
Story courtesy of T&T Creative Media