A group of firefighters have been captured on video stopping to mow an elderly resident's lawn after spotting he was struggling.
According to the Austin Fire Department, in Texas, lieutenant Matt Avery, fire specialist Eric Lupton, and firefighters Wilson Rivas and Gus Wienhold stopped to help a 95-year-old who was having trouble.
Without hesitation, the crew hopped out of their truck and asked the man if he needed a helping hand, before getting to work trimming back his sloped front yard.
Their kind act was caught on video by a passerby Lauren King, 37, on April 21, who later shared the video on social media.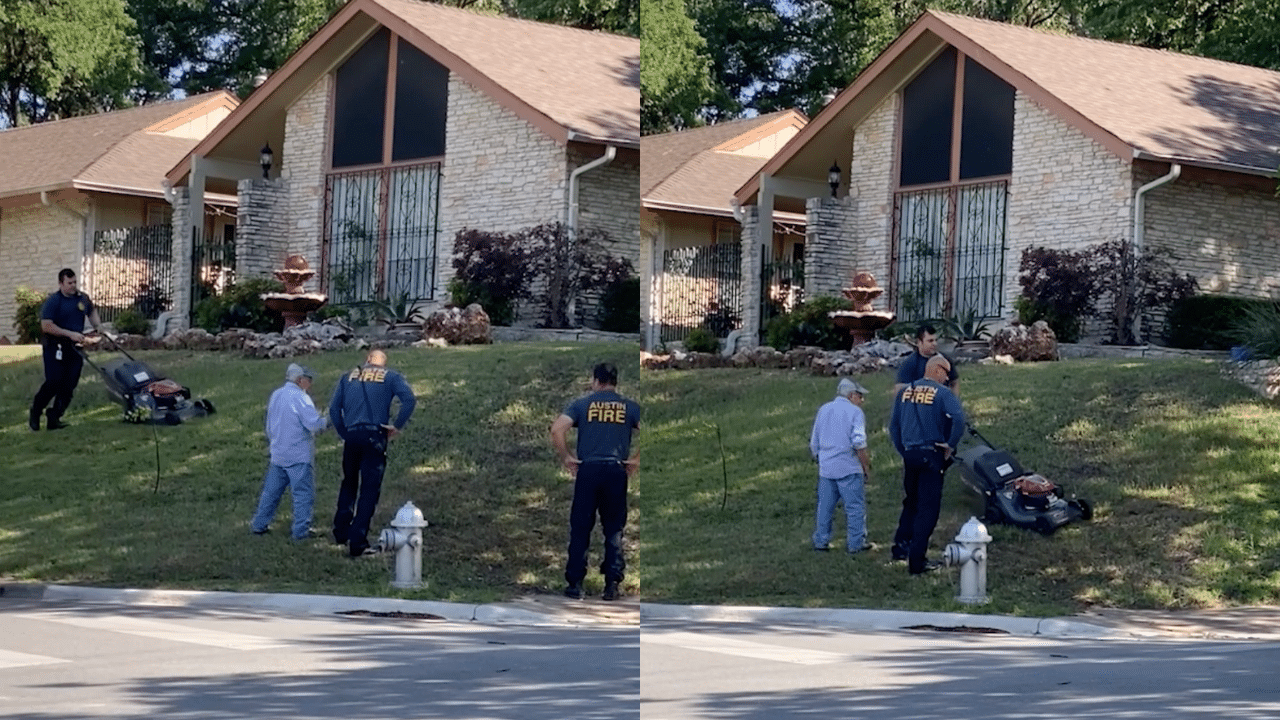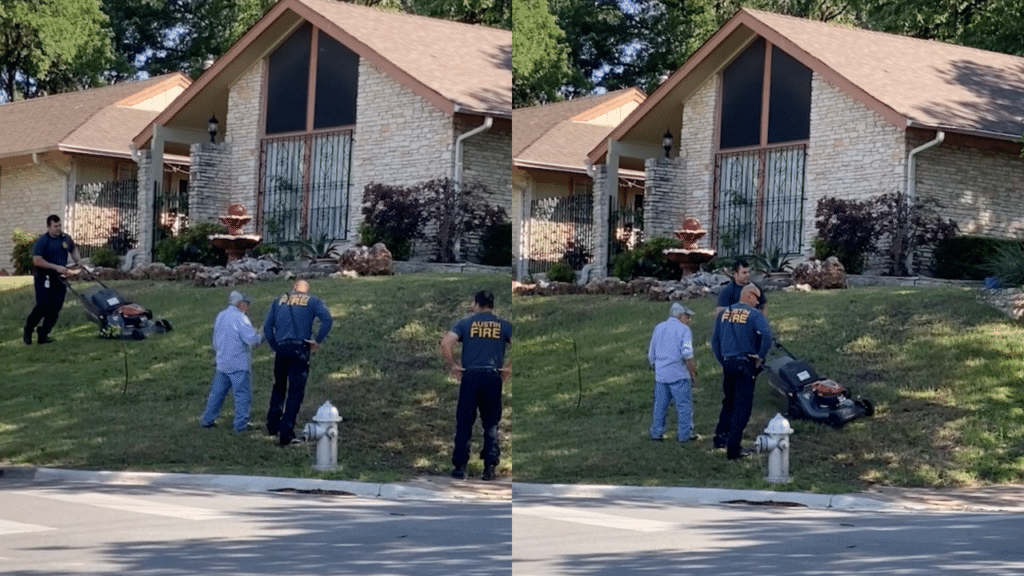 RELATED: Firefighters Rescue Ducklings Trapped In Storm Drain
After the post received praise, the fire department named those who were involved, saying, "Firefighter Rivas making quick work of the hilly front yard."
Lauren said: "I filmed it because I wanted to acknowledge the firefighters' good deed and I hoped their leadership would see it and acknowledge it to the individuals – which they did.
"Seeing this play out was lovely, such a beautiful confirmation of the humanity among and within us.
"I was happy for my neighbor to get help and to be seen by his community and for the firefighters for feeling safe in their roles as public servants to help when given the opportunity.
"And for us as citizens and neighbors that our community is strong and Austin remains a friendly, welcoming place where we help and trust each other."