A dog learned this clever technique to get her beloved frisbee out of a bush whenever it gets stuck after learning to copy its owner.
Mabel, a two-year-old border collie, loves playing with her frisbee – but occasionally it gets stuck high up in the surrounding foliage.
Owner Jennifer Vieira, 46, from Toronto, Canada, admitted she takes full responsibility for the frisbee occasionally landing in a bush in her backyard, claiming she's "terrible at throwing."
Each time, Jennifer would have to walk over the hedge and shake the frisbee down while Mabel patiently watched – but, one day, Mabel decided to copy her owner's lead and shook the bush herself.
Jennifer, her husband and their 12-year-old daughter couldn't stop laughing when they noticed Mabel do this of her own accord, so the next day, with her daughter's encouragement, Jennifer threw the frisbee in the hedge to see if Mabel could repeat the trick.
With her camera rolling, Jennifer was able to capture Mabel once again retrieving her frisbee by shaking the hedge.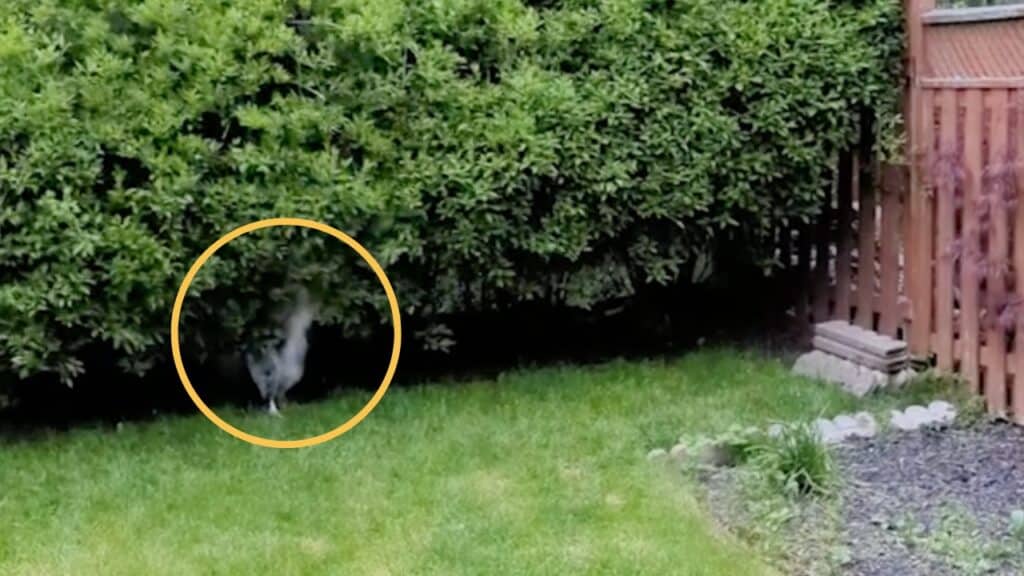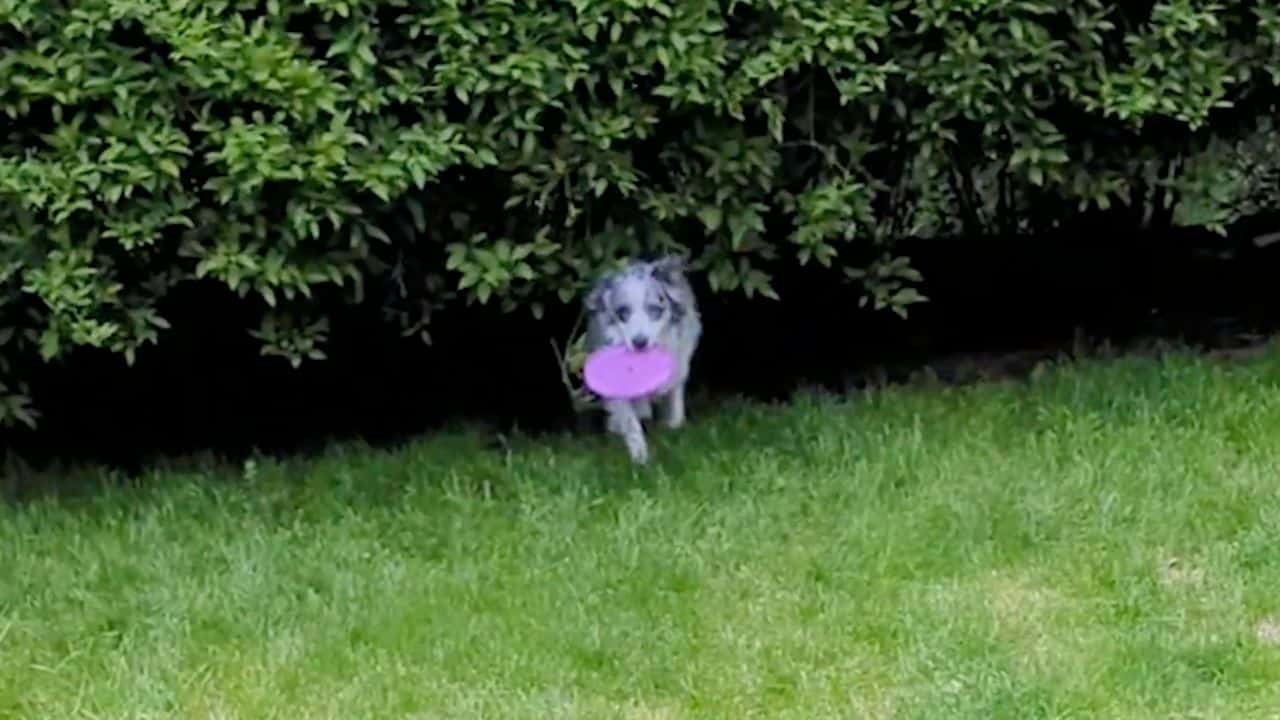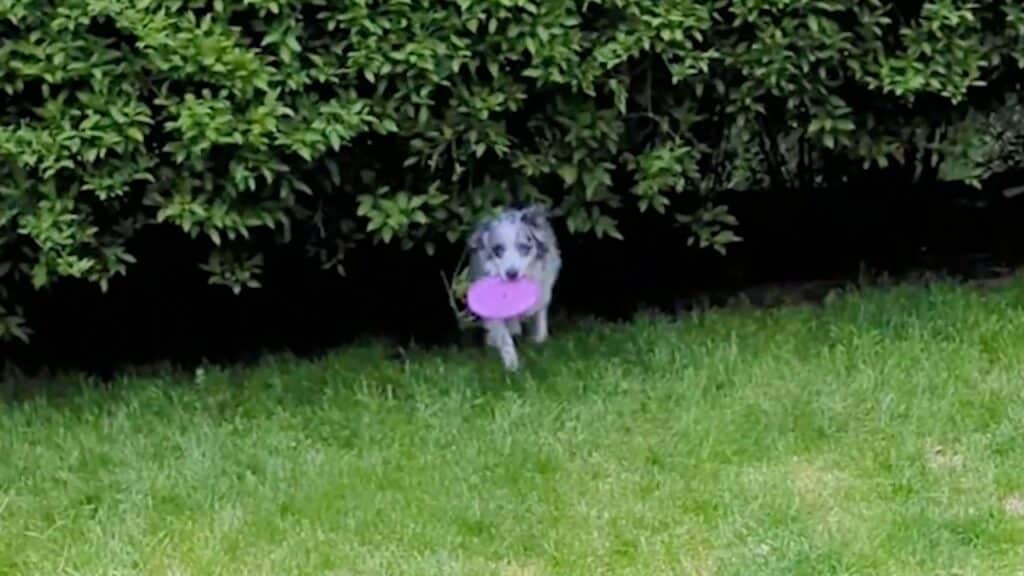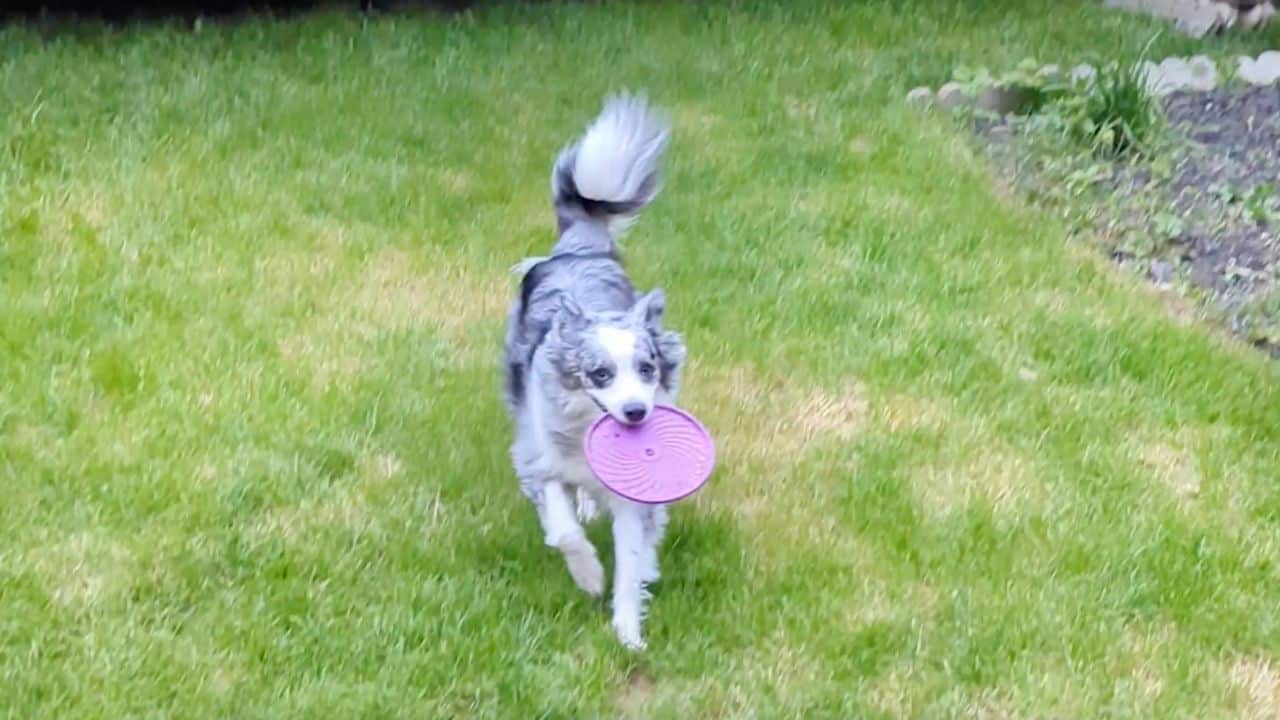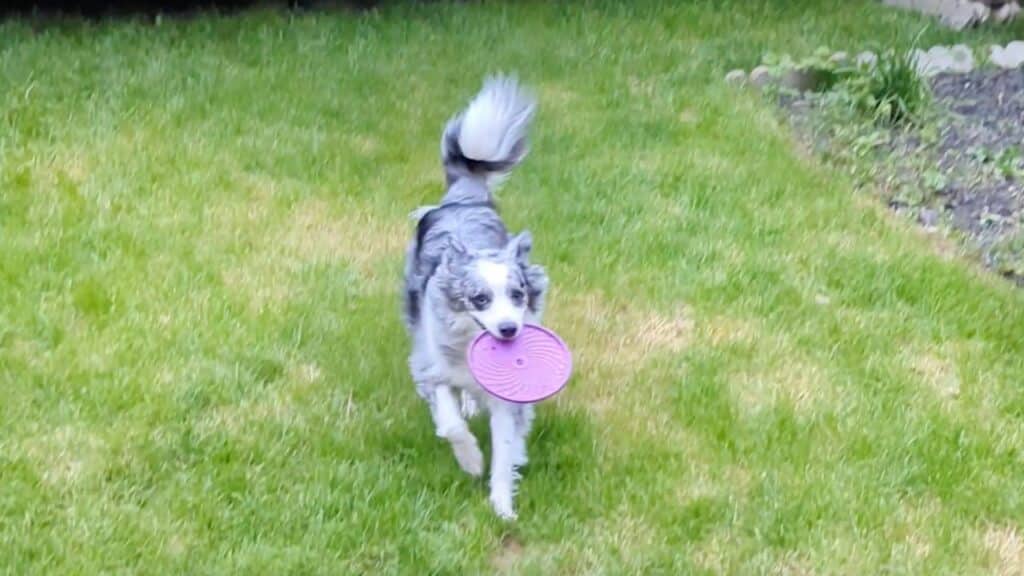 RELATED: Dog's Hilarious Walkies Trampoline Routine Has the Internet in Stitches
The family posted the video online, where it immediately went viral with millions of views – as well as comments about Jennifer's infectious laugh.
Jennifer said: "We were all in stitches when she did this.
"I can't stop watching her little feet leave the ground to shake the tree.
"It is the cutest thing I've ever seen and I laugh every time.
"I'm happy if it brings other people joy and makes other people joy – even if only for a few seconds.
"It's nice to have this and be able to chuckle."