A bride and groom planned a unique surprise for the mother of the bride on their wedding day – taking to the dance floor and shaving their heads in solidarity with her fight against cancer.
Luna Macapagal, 50, from Auckland, New Zealand, was diagnosed with Stage 4 ovarian cancer and, earlier in 2020, had been through surgery and chemotherapy, as well as radiation treatment and medications to keep the cancer at bay.
Luna's daughter, Jony, 20, wanted to surprise her mom by shaving her head in solidarity with all that she's been through, and ahead of their wedding day her then-fiancé Alistair, 20, suggested they go one step further.
Alistair thought they should both shave their heads at their wedding day itself, and so, on November 21, despite being a little nervous, Jony decided to go ahead with the plan.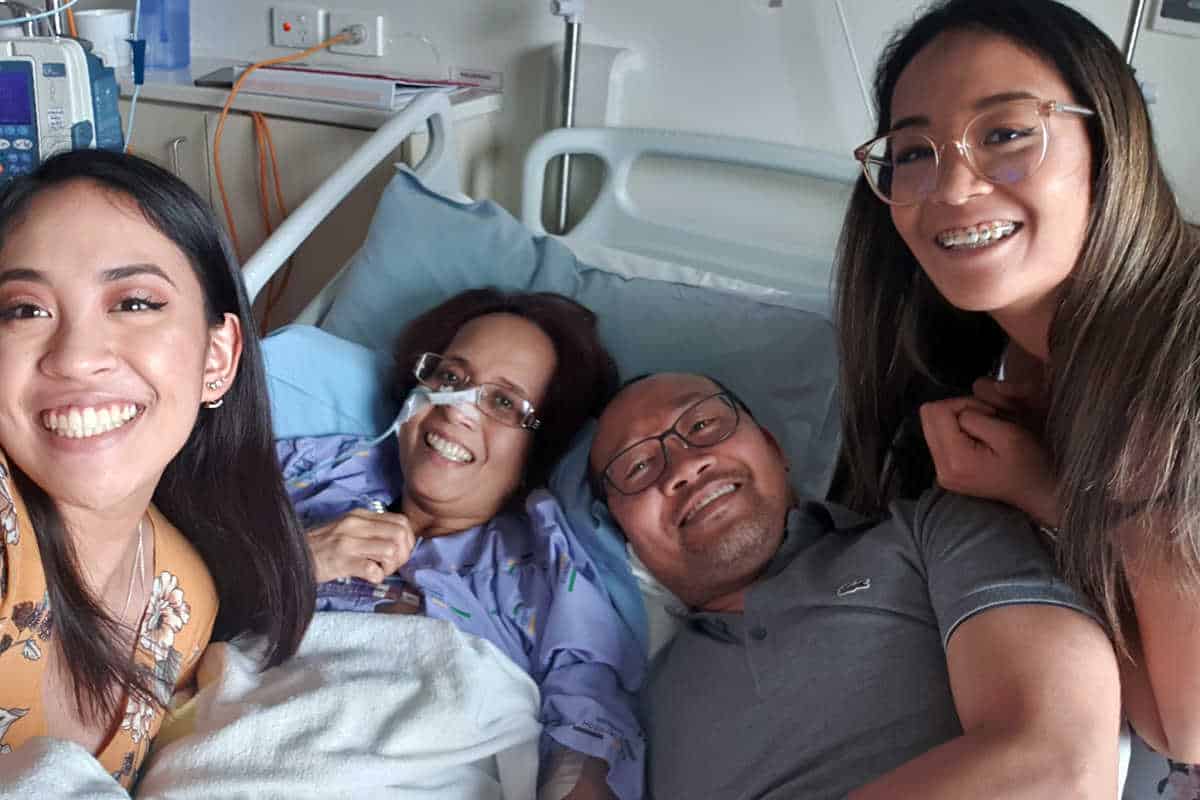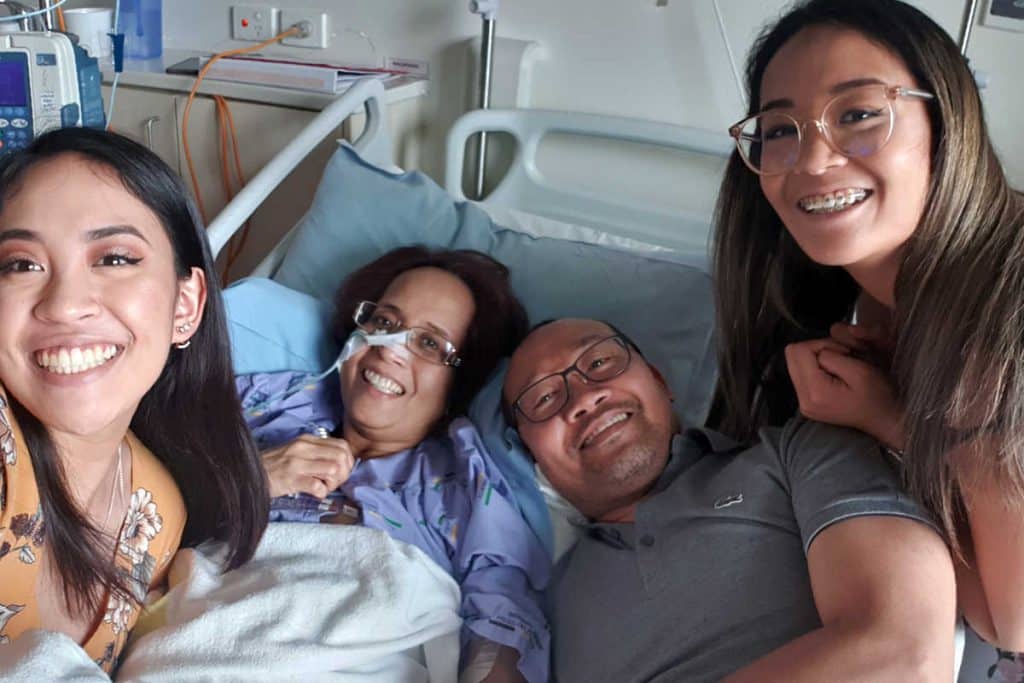 After the ceremony had taken place at the Allely Estate in Kumeu, Jony and Alistair took to the dance floor, where Alistair first sat as Jony started to shave away.
Then, as the room filled with a combination of laughter and tears, the couple then swapped places and Alistair shaved off his wife's hair as well – all for a good cause.
The couple have opened a donation page, which will see funds raised go to a cancer society in their native New Zealand.
Alistair said that he wanted to join in with his wife's gesture for her mom as a sign that cancer fighters are never alone in their journey, and that they will always have support.
RELATED: Mom With ALS Is Lifted To Her Feet To Fulfill Dream Of Dancing With Son On Wedding Day
Jony said: "We were so happy to see how happy and proud it made her. We didn't really know what to expect but we were so happy in the moment.
"The responses were very unexpected, everyone at the wedding was crying and telling us how proud they were.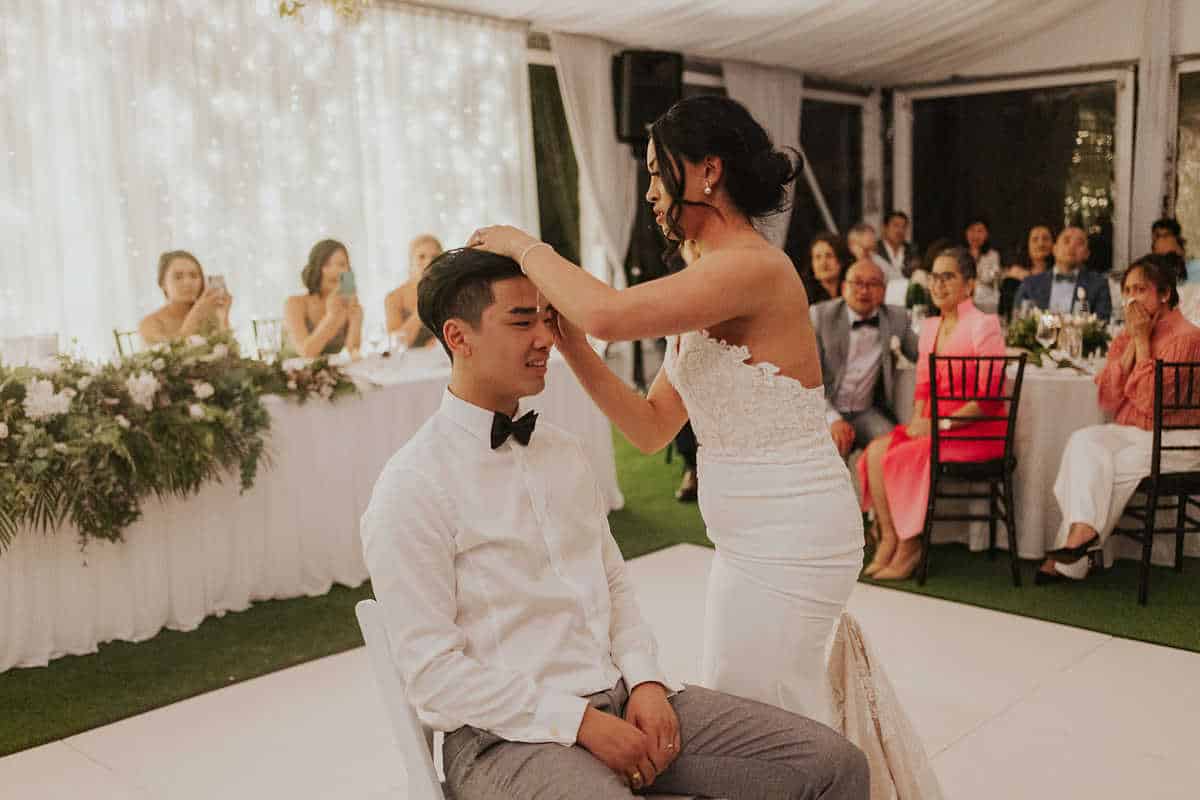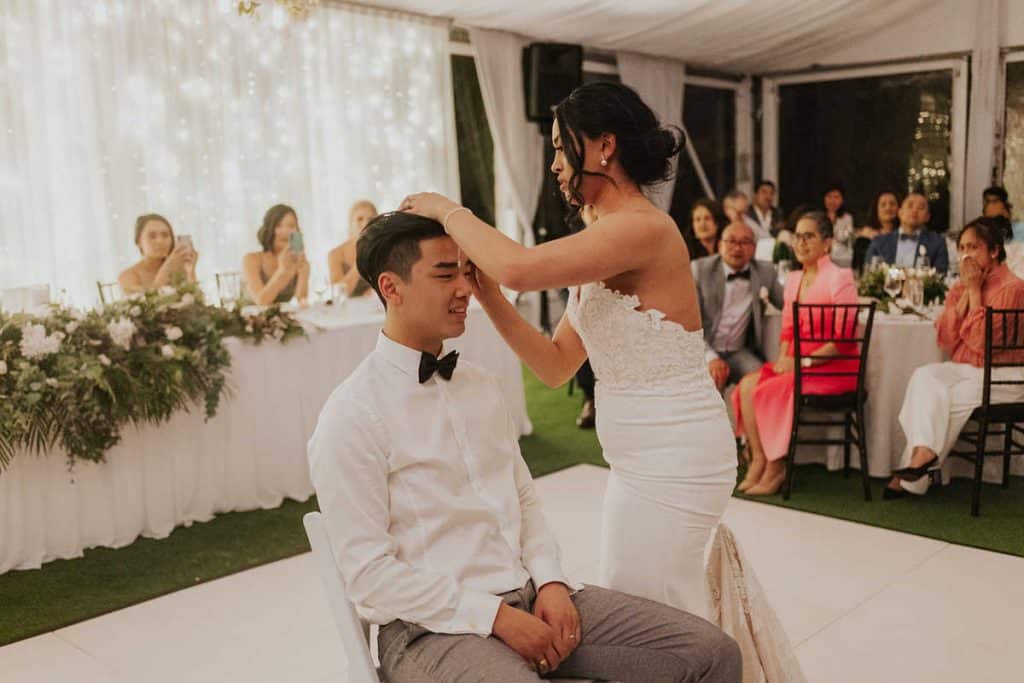 "We have received donations from all around the world which was also very unexpected, and we are so grateful to those who have donated or offered words of support."
Find the family fundraiser at this link: https://givealittle.co.nz/fundraiser/shaved-heads-in-solidarity
Story courtesy of Songbirds Photography via T&T Creative Media