An Amazon driver hilariously played along with one family's 'special instructions' for their delivery – which was caught on the family's security camera.
Little did Lynn Staffieri know, a few months back her son, Jacob, 13, had put into the special instructions anyone dropping off a package should knock three times, yell "Abracadabra," and run away quickly.
For months this request – usually advising where to leave packages – went unnoticed, until one day Lynn received a soundless notification on her phone, where she saw the delivery driver suddenly running away.
Thinking the driver had been scared by a dog, Lynn, from Magnolia, Delaware, waited until she returned home on June 15 to check out the original footage with sound.
As she started doing so, Lynn said Jacob, who was nearby, suddenly started laughing.
It was then that he explained to his mother what he had done, shocked in disbelief that someone had actually followed the instructions.
In the amusing footage, the driver can be seen adhering to all of Jacob's instructions – including a loud scream as she runs away.
Since sharing the video on social media, Lynn, 47, said she has received positive comments from the likes of Canada, Germany, Italy and Lebanon. 
RELATED: Teen Drives Across Country To Surprise Best Friend Since Childhood Dressed As FedEx Deliveryman
Lynn explained Amazon had informed her that the driver does not have social media but that she would receive some kind of recognition.
Lynn said: "I would hope people understand that this was not meant in a malicious way at all, and hopefully the driver would understand that it was a child who put those instructions in there even though he shouldn't have.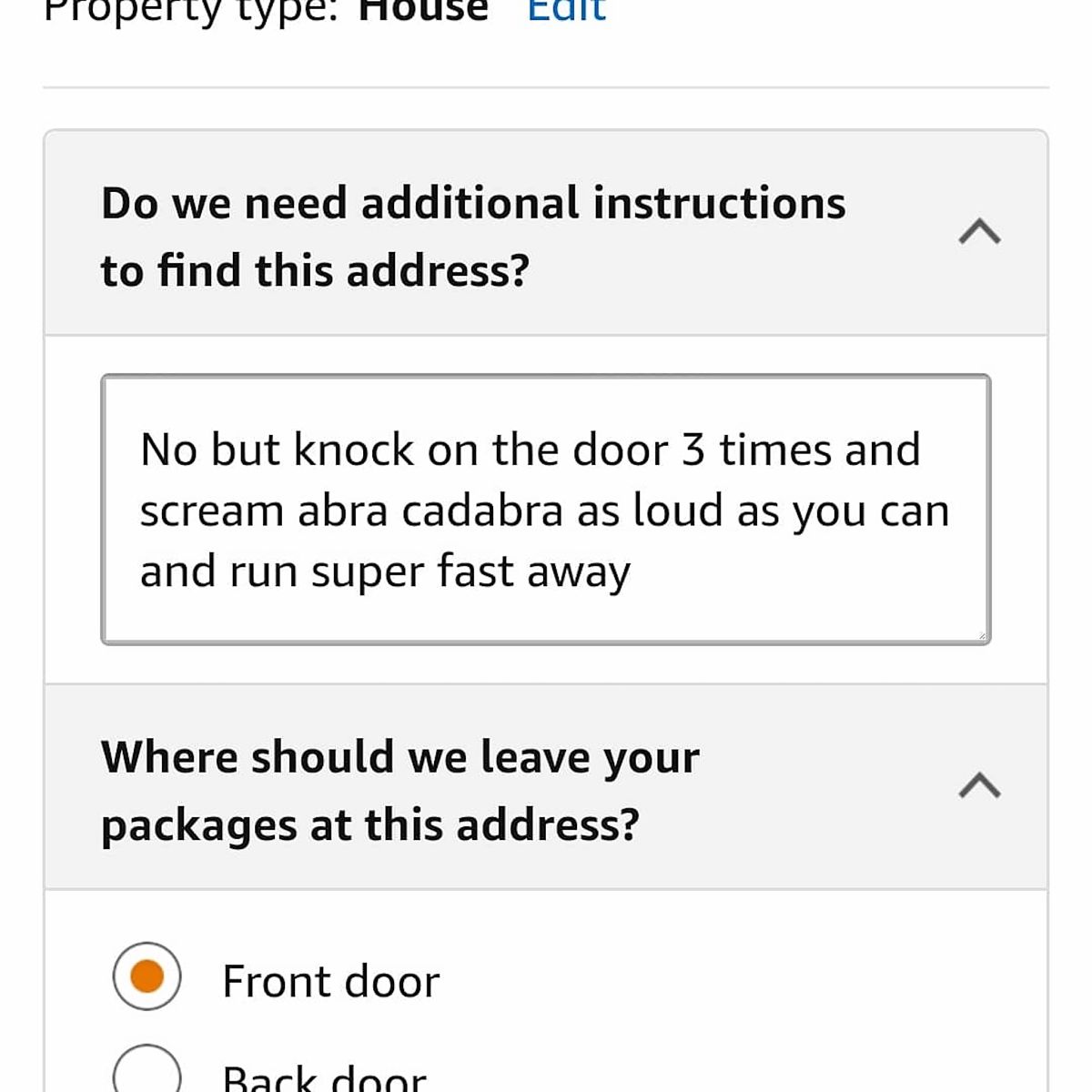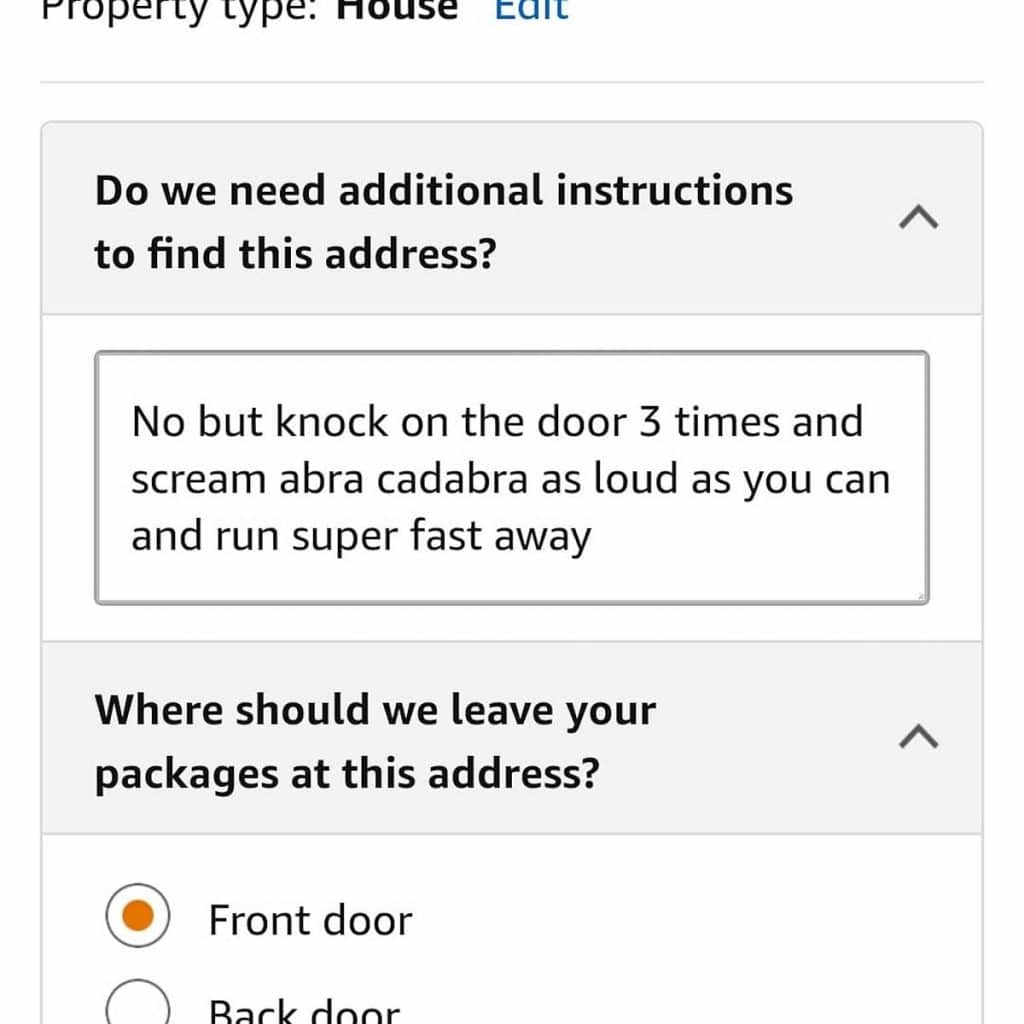 "I think she had a good time with it and understood that it was a child.
"She's a good sport. Even though we're all stuck in these times that we are right now, we can still have some fun and enjoy what we do.
"Maybe not take ourselves so seriously and enjoy what we can."