An adorable five-month-old baby girl has gone viral her mom showed how listening to the British pop star Harry Styles immediately calms her down.
For baby Elsie, stopping her crying when mom Kyla Sieges calls her Alexa to play Styles' music is just a sign of the times we live in – the voice-activated device confirming the selection and immediately bringing a smile to Elsie's face.
In the wholesome viral video, Elsie can first be seen lying on her mat in not the best of moods, her sweater reading "You're So Golden," a line from one of Harry Styles' songs.
Within a couple of seconds, though, Kyla, from Winston Salem, North Carolina, shouts out to her speaker, "Alexa, play 'Golden' by Harry Styles."
Almost immediately, Elsie stops crying in preparation for what's to come, as Alexa declares, "'Golden' by Harry Styles, on Amazon Music."
Then, as the upbeat song begins to play, Elsie's dismay suddenly turns to delight, as she smiles, squeals with joy and wriggles about to the song.
Kyla, 26, later shared the clip on her TikTok channel, which received an outpouring of love and more than five million views.
Styles' music has been a large part of Kyla's life, as she first heard him during the One Direction days of 2012.
After heading to a number of One Direction shows – and even coming down the aisle to one of their songs on her wedding day – Kyla and her friend continued to follow Styles during his solo career.
His second album, "Fine Line," also provided the soundtrack to an emotional period in Kyla's life.
Having suffered through years of infertility and loss while trying for a baby, Kyla listened to the album over and over again during rounds of treatment – often on the way to her doctor's appointments.
Around a month after the album was released, Kyla found out she was pregnant with Elsie, and her pregnancy, the 26-year-old would often listen to Styles' music.
Music aside, though, she also likes Styles because of how he acts as a person – treating people with kindness, as one of his tracks and marketing slogans states.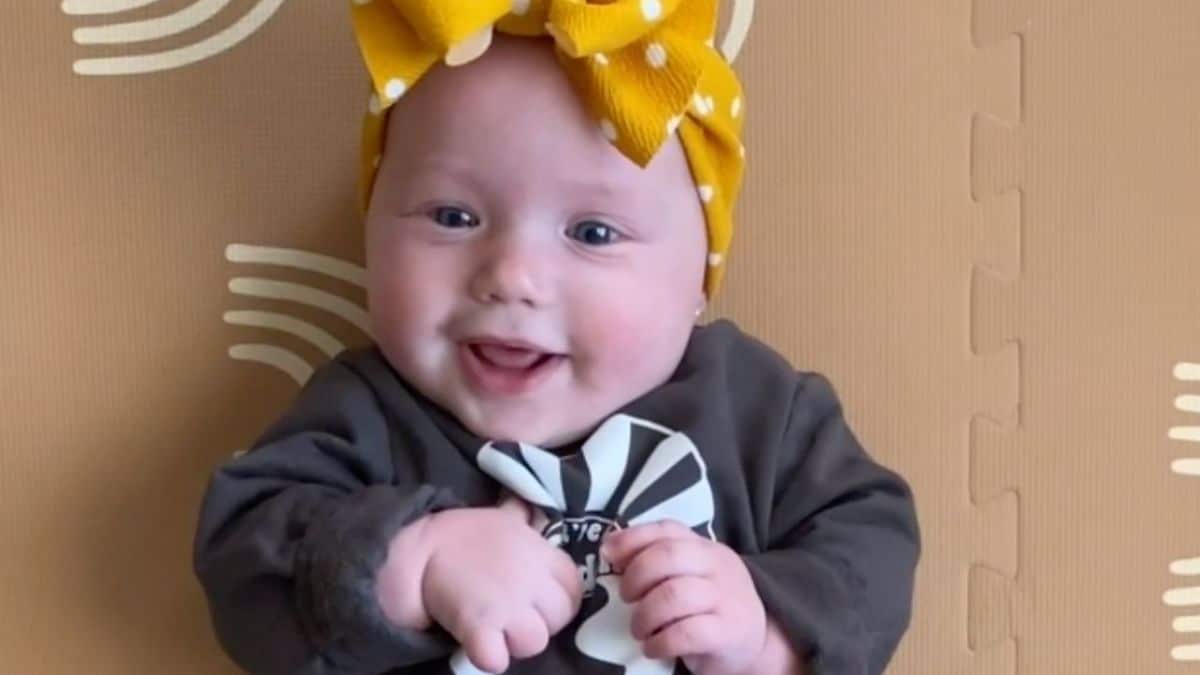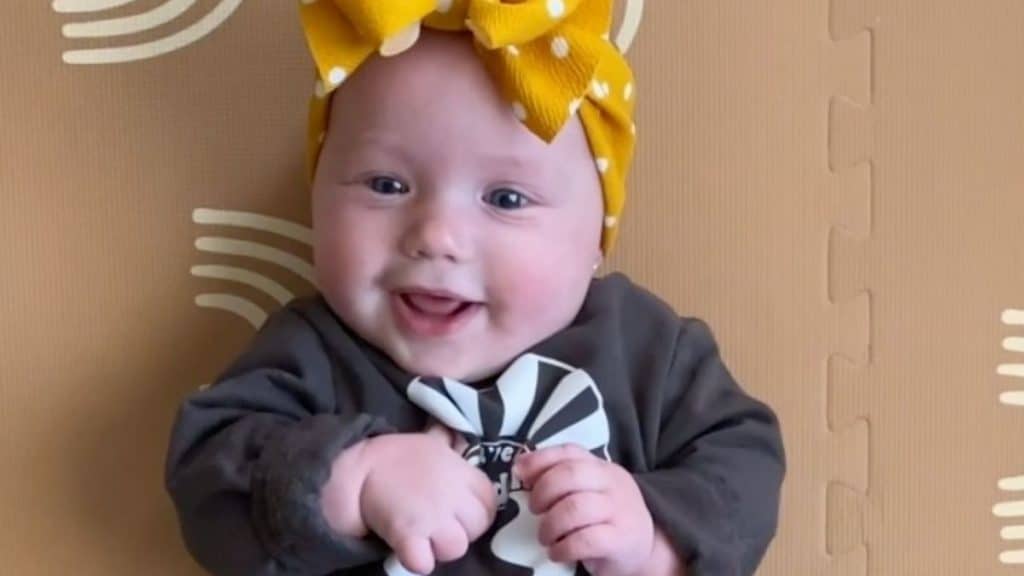 Speaking of Elsie's reactions to the musician's songs, Kyla added: "This is definitely not a one time thing – Harry's music always calms her down.
"It is honestly such a great trick for when she is upset.
"Right now she is teething so she is pretty fussy and all it takes to turn her mood around is turning on Harry Styles.
"Without fail it does the trick. I sing along and she starts to smile and then we all feel better.
"When I discovered that Harry's music calmed her down, I was not surprised – I mean, she is my daughter!
"In all seriousness, though, seeing her react so positively to his music is just affirmation that he really is the best.
"I love seeing her love something that I also love at such a young age.
"It really is amazing how such a small baby can already have developed an appreciation for something I have introduced her to."