A teenager was given a double dose of good news at her high school graduation when her military dad surprised her on stage after six months serving overseas.
After Natalie Villafana, 18, received a congratulatory handshake from her principal, she suddenly put that same hand to her mouth in disbelief when she noticed her father crossing the stage opposite her.
Natalie's dad, MSgt. Samuel Villafana, 36, serves with the U.S. Marine Corps and left on a six-month deployment.
But having arrived back in the U.S. two days before Natalie's graduation, which took place on June 2, Samuel started to plan the surprise with his wife, Elizabeth, 36, and the school's director.
Throughout the day of the graduation, Elizabeth and Samuel texted, making sure he was in position for when Natalie crossed the stage at San Clemente High School in California.
The wholesome moment was captured on video, which Elizabeth later shared online.
Elizabeth said: "We received many comments from family and friends who were ecstatic – no one knew he was even coming home, and it was hard to keep that secret from everyone.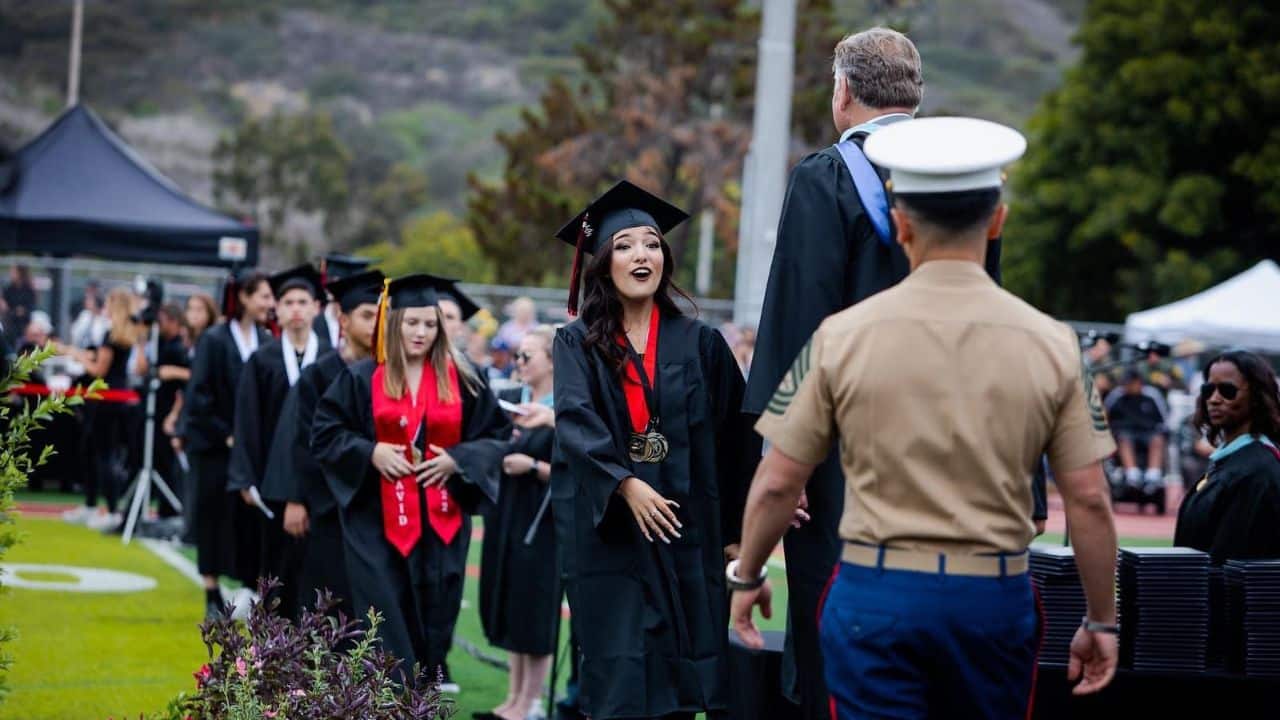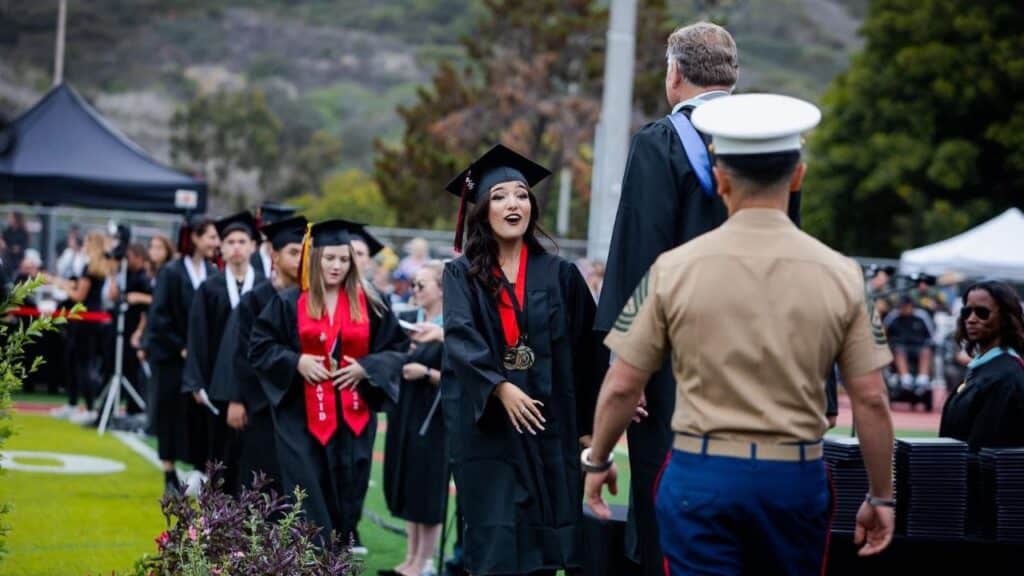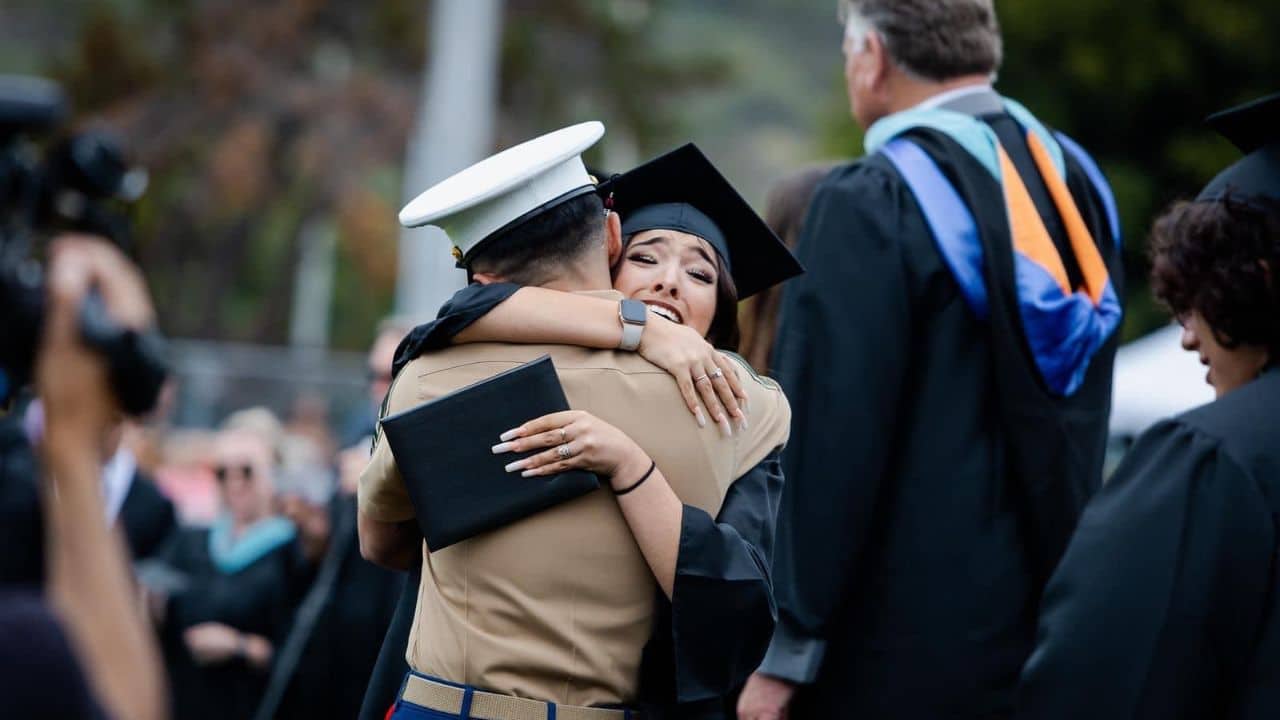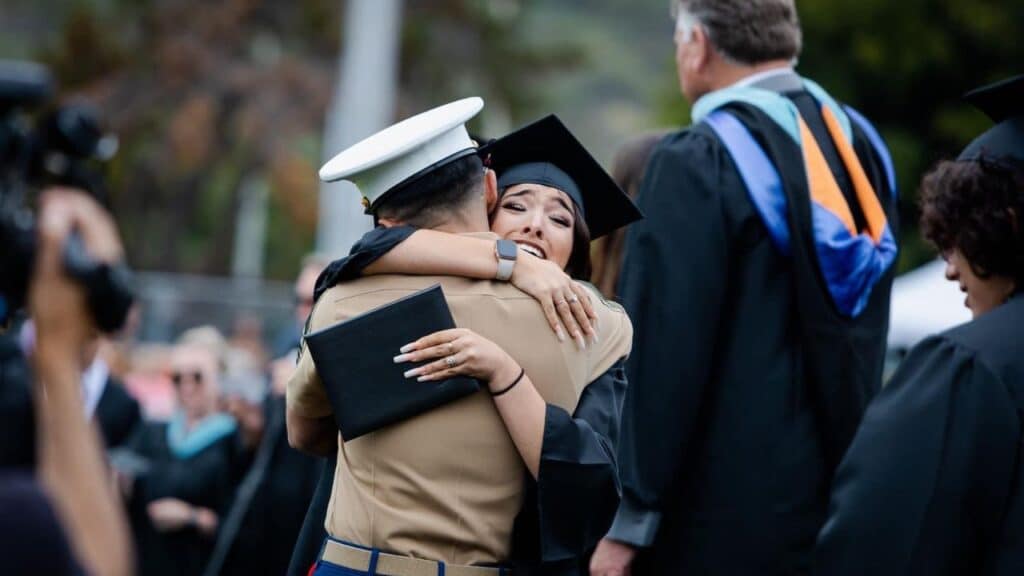 RELATED: Son's Late Father's Marine Platoon Surprises Him at Boot Camp Graduation, Fulfilling His Dying Wish
"I don't think many people realize just how much our service members miss out on when they're away.
"I feel many people thank them for their service, which is greatly appreciated, but don't always consider the other side when they're fighting for our county while making sacrifices on the home front as well.
"My husband has been in the military for 18 years and has missed out on so much with our kids."