A musical theatre major has gone viral after she and her nurse produced a beautiful hospital bed duet as she continued her recovery from a rare form of brain cancer.
Molly Oldham, 19, is currently a sophomore at the prestigious University of North Carolina Greensboro, where she is one of only six pupils in the college's elite music program.
But last August, one week before she started her freshman year, a tennis ball-sized tumor was found growing on Molly's brain, and doctors at an Ohio hospital were forced to swiftly operate.
Molly was diagnosed with Stage 3 Anaplastic Ependymoma, a rare form of brain cancer.
Throughout her recovery, the teen – who has dreamed of being on Broadway since she was five – has looked to incorporate music, according to her mom, Bunny Oldham, 50, from Akron, Ohio.
On October 25, Molly was attending Duke Medical Center, after she had been experiencing seizures for the previous two weeks.
There, nurses spoke to Molly about her use of music in her recovery, and was informed that one nurse, David Duckett, loved singing in the patient room.
The pair were introduced, and at one point during their roughly-three-hour chat, Molly and David decided to compare songs they had saved on their playlists.
Both had James Arthur's "Say You Won't Let Go," and so, completely off the cuff, they decided to sing together.
Molly and David were each blown away by the other's talent – with Molly, at one point, even turning to her mom with her jaw dropped, in amazement at the notes David was able to hit.
The 19-year-old has been sharing her recovery on social media, and within a few hours of her video with David being posted online, the pair were soon flooded with positive comments.
Going forward, Molly hopes to continue sharing her journey and would like to become a pediatric cancer advocate one day.
Bunny, speaking of her daughter's moment with Nurse David, which she captured on video, said: "We are so thrilled as a family that this video let's medical caregivers know what a crucial part they play in healing.
"Nurses are tired and overworked due to the extra stresses of COVID, but these are the moments that remind us how important their work is and that they are so appreciated.
"Nurse David said he wasn't a singer but he promised he would come by again.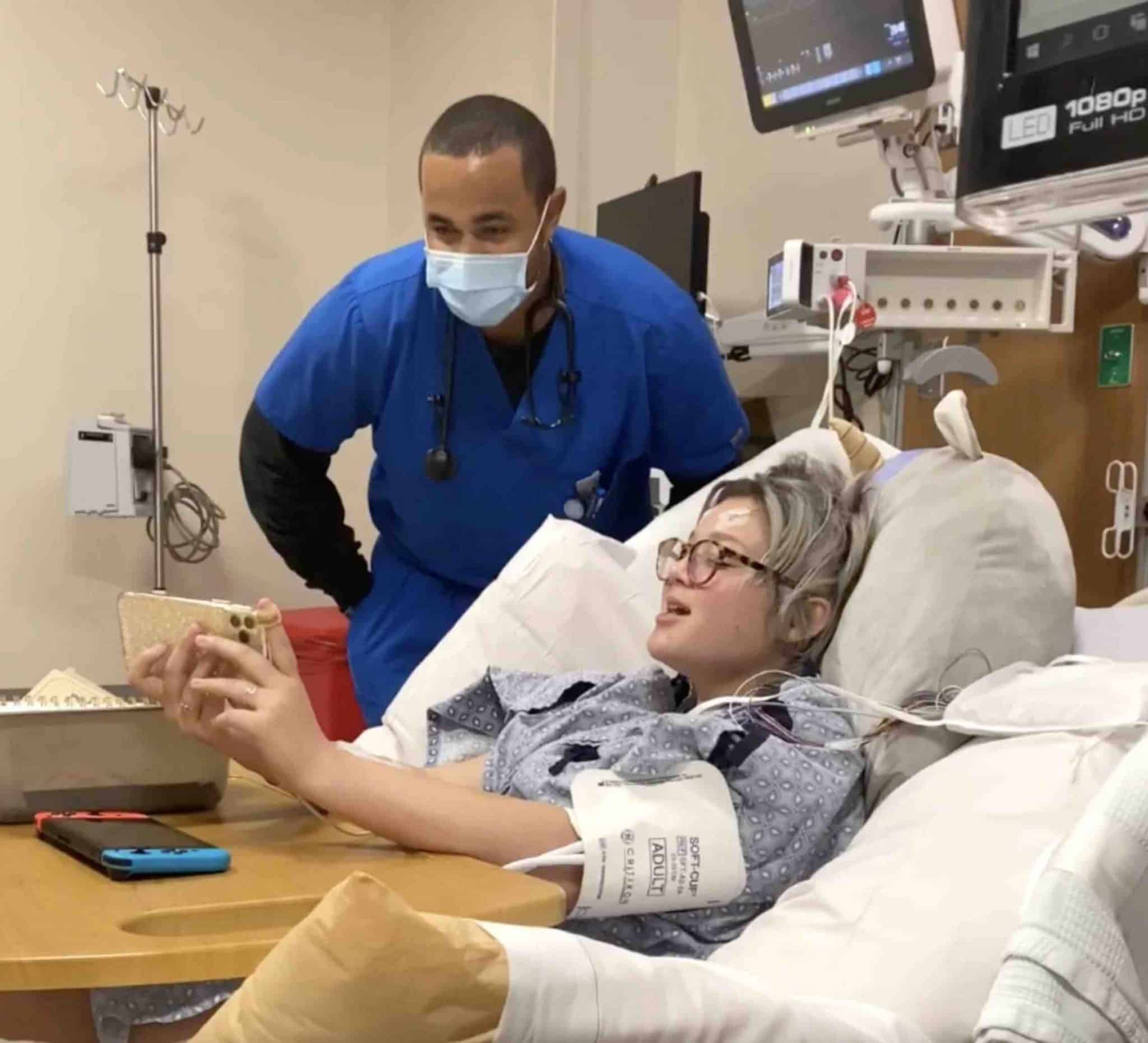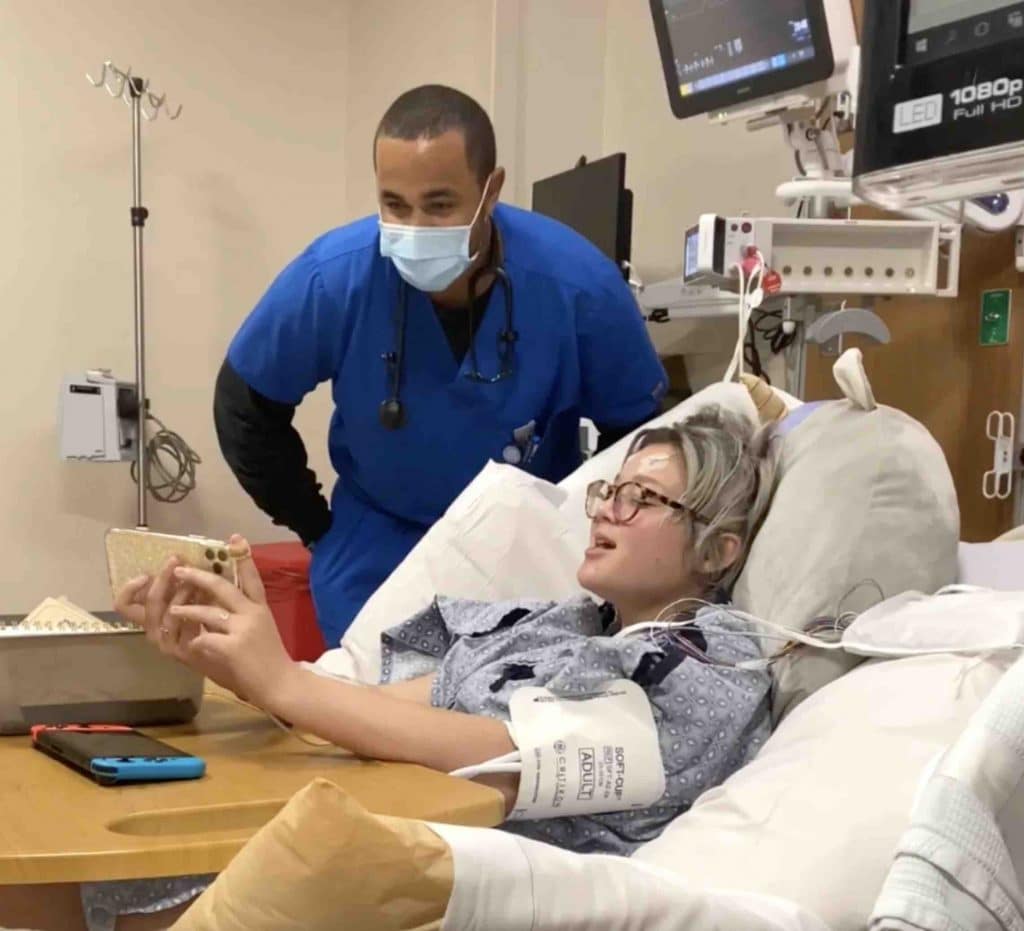 "On the last night Molly was at the hospital, Nurse David came in after his full shift and said, 'I'm not a singer but I am a man of my word. I'll sing one song with you.'
"The video is the first and only take of them singing the song together – no warm-ups, no double takes, just pure magic from the start.
"Nurse David was able to inject Molly's passion for singing into her recovery and in that moment, as a mother and caregiver, I didn't have to do anything but marvel at her resilience.
"Nurse David and Nurse Grace [who was attending to Molly previously] took care of her as a whole person and not just a patient with cancer.
"The doctors may have cared for her brain, but these nurses took care of her heart."
Story courtesy of T&T Creative Media