A fearless dad jumped into the water to rescue a trapped sea turtle during a family boat trip – untangling it from a rope so it could swim away.
In the dramatic footage, Blake Fish, 39, is swimming in water off the coast of Tampa Bay, Florida, where the family spotted a struggling loggerhead sea turtle with a rope around it.
On closer inspection, he realized the rope was attached to a crab trap – and so the determined dad swam back to the boat and lifted the trap inside the vessel.
As he and his family pulled the rope in, the thrashing turtle eventually reached the side of the boat.
Then, navigating the animal's swift movements, an exhausted Blake untangled the turtle and set it free.
Blake's wife, Lindsey, 38, said as the current was very strong and since her husband only had a small flotation device, she and son Parker, 11, kept the boat close to Blake at all times.
Before the rescue, which happened on July 17, the family initially contacted the Florida Wildlife Commission, as they knew that sea turtles are on the endangered species list.
But the FWC said they couldn't get a marine biologist out to where they were, and that there were no officers in the area, so Blake decided to take matters into his own hands as he was certain the struggling turtle would either drown or be hit in the busy shipping lane.
After the family knew the turtle was free, they sent their footage and photos to the FWC to log a report.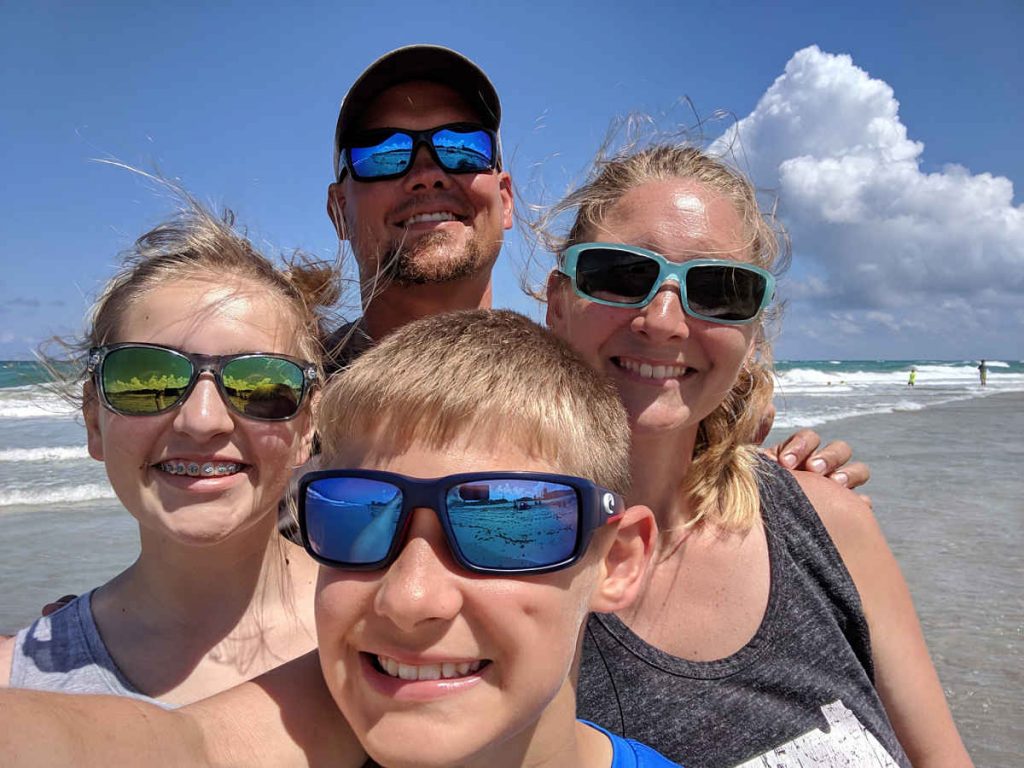 Lindsey said: "I was so proud of Blake but also not surprised – this is just one example of the person he is and the example he sets for our kids to care about not only other people but also wildlife.
"It definitely made me nervous because the current was really strong that day, but he had a throwable floatation device, and I knew we would stay very close to him in the boat.
"We hope that people will take the time to show kindness not only to people but also our wildlife and environment – we are all in this together."
Lindsey added the Fish family also have a daughter, Chloe, 13, was not present on the trip that day, but is hoping to become a marine biologist or veterinarian when she is older.
Story courtesy of T&T Creative Media