An eight-year-old who lost his sight in a cancer battle inspires others by showcasing his incredible self-taught piano skills.
Nykoda Icke from Tampa, Florida, was diagnosed with bilateral retinoblastoma, a cancer of the retina when he was six months old.
The cancer can be found in children aged six months to five years old, and over the next year, Nykoda underwent monthly chemotherapy sessions to administer direct treatment.
Unfortunately for Nykoda and his family, though, the cancer became resistant to chemotherapy, which meant doctors had to make the difficult decision to remove his eyes to stop the disease spreading.
Once the treatments were over, Nykoda's mom, Maraynna wanted to find ways to encourage Nykoda to thrive, with music being an obvious motivator.
Nykoda was introduced to an old piano at his grandparents' house when he was two years old, and due to his blindness the sound of the instrument began to resonate with him.
He went from banging drums as a toddler to trying out the piano for himself.
Over time, Nykoda started to realize the sounds of music in his favorite movies and TV shows could be played on the piano, and having listened to a song over and over again, he would try to recreate it.
Standing at the instrument, Nykoda would hit note after note until he finally found the one that fitted the TV or film soundtrack, or what he had heard on the radio that day.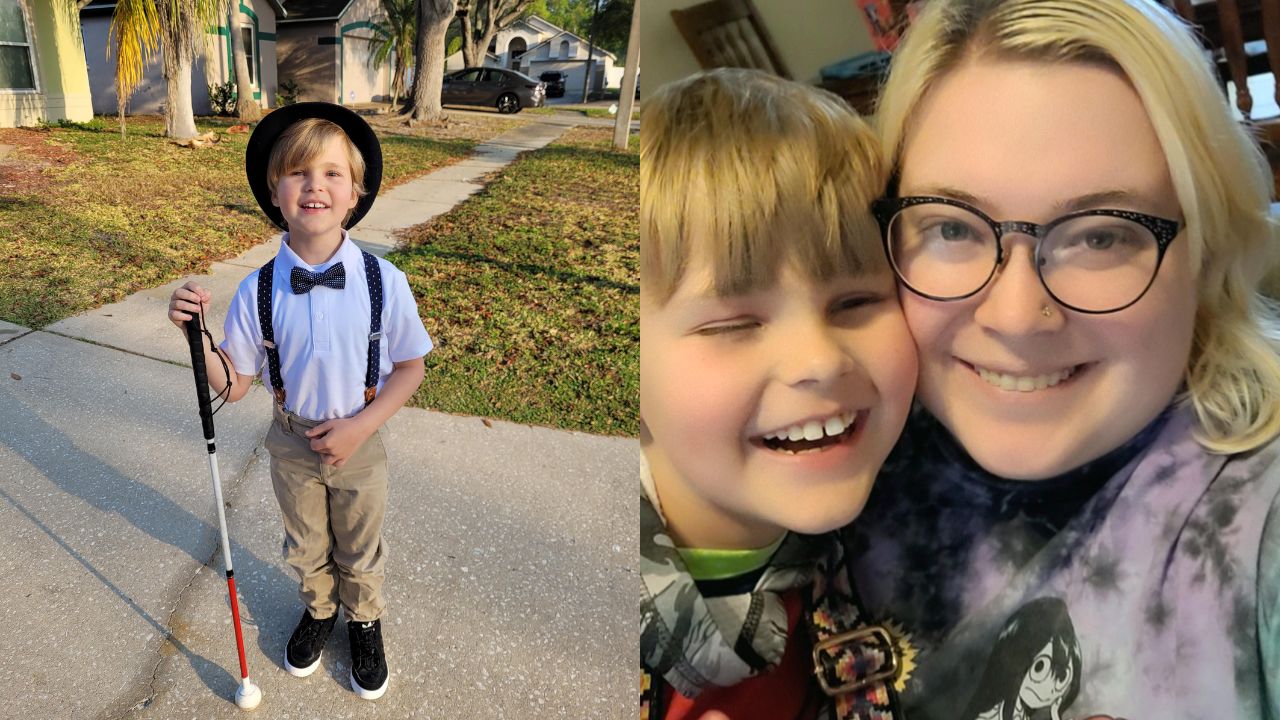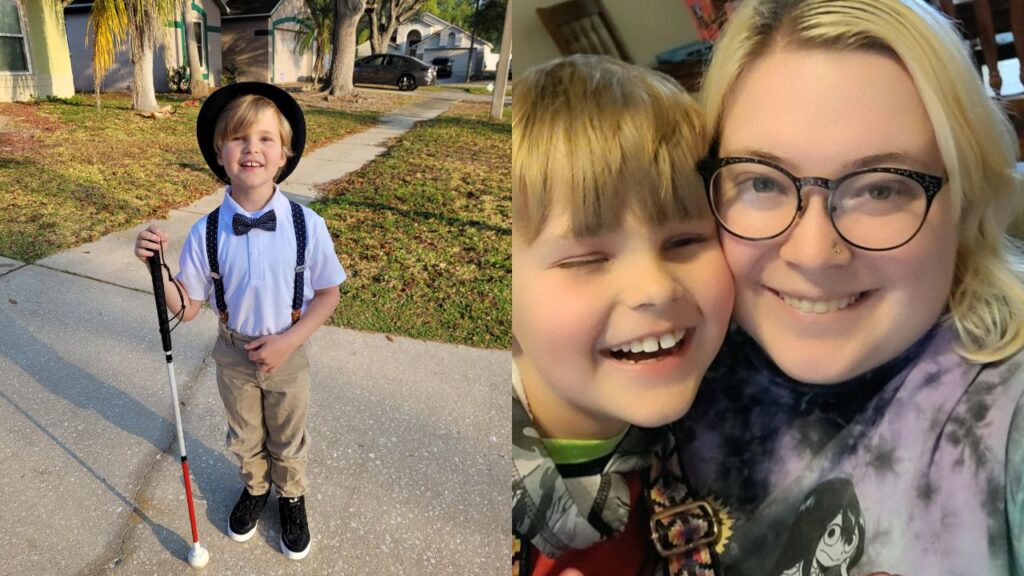 RELATED: Inspirational Girl With Cerebral Palsy Fearlessly Sings National Anthem At Baseball Game
In awe of her son's natural talent, Maraynna began to record his performances, sharing them onlinewhere he received loving messages about the likes of his cover of a song from Frozen.
Nykoda's long-term aim is to become a professional organist, having looked up to Richard Elliot, who is the principal organist for the Tabernacle Choir at Temple Square, Salt Lake City, Utah.
Maraynna said: "There is a true sense of awe when I see him play.
"It was adorable to watch when he was really young, just because he was so tiny, and as he has grown and his taste in music has evolved and he has learned about the songs and musicians he likes, there is a passion that he exudes that just makes me so proud.
"I suppose the one thing I hope everyone takes away from Nykoda's story is that you should never let things people consider limitations get in the way of what you are passionate about.
"He has never let anything stop him and I think more people should be like that."