A mother was left devastated when she called a dog breeder to discover the puppy she wanted had been sold – only for her loving son to later surprise her with it.

In a moment captured in what is now a viral video, Mitchell Terrasi, 21, entered his mother Jo Ann's home clutching the young puppy she thought had gone to another home.

He then presented Jo Ann, 59, with the adorable poochon – a toy poodle and Bichon mix – which caused her to yell in disbelief, "Oh my god, you're kidding!"


Jo Ann, from Monroe, Michigan, then clutched the pup to the side of her face, crying streams of happy tears as it nuzzled into her.
She had had her eye on the young pup, which she named Romeo, for some time – but when she called the breeder, she was informed that it had been sold.

But little did she know Mitchell had a beautiful surprise in store.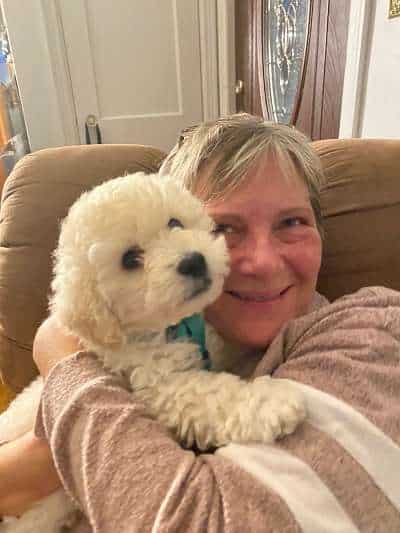 Having heard of his mom's desire to own that puppy, Mitchell had decided he wanted to purchase the dog as a way of giving back to the woman who raised him.

It was Mitchell who had told the breeder he wanted to purchase the beautiful pup, asking her to tell his mother that the poochon had been sold if his mother were to call.

Mitchell, who presented his mother with the dog on March 3, said: "She had no idea – it made me choke up a little bit seeing my mom so happy and surprised.

"I just like the feeling of making other people happy – it's a great feeling being able to make people smile and laugh and, especially for my mother, she deserves that and a lot more.
"I knew it was a nice video, so I posted it online but never expected over 100,000 views."
Story courtesy of T&T Creative Media.