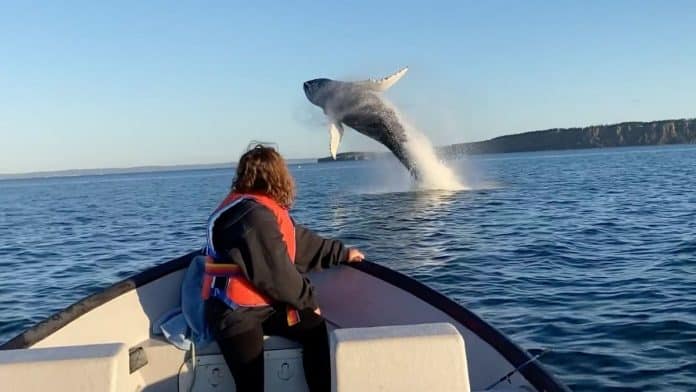 This is the stunning moment a 10-year-old girl was left jaw-dropped as a pair of giant humpback whales breached and pirouetted right next to her and her father's boat.
In the perfectly timed video, Sean Russell, 45, slowly pans his camera across the horizon near Kelly's Island, Conception Bay, Newfoundland, on August 23.

Then, in perfect unison with the video as Sean's daughter Sarah comes into the frame, one of the giant humpback whales leaps out the water and performs a 360 spin before splashing down.

And just seconds later, another whale shoots out and does a majestic 360 spin as well.

Sarah initially had her back to the camera, looking off the front of the boat, but as the first whale made its ballet-like moves, Sarah turned to face the camera in complete awe.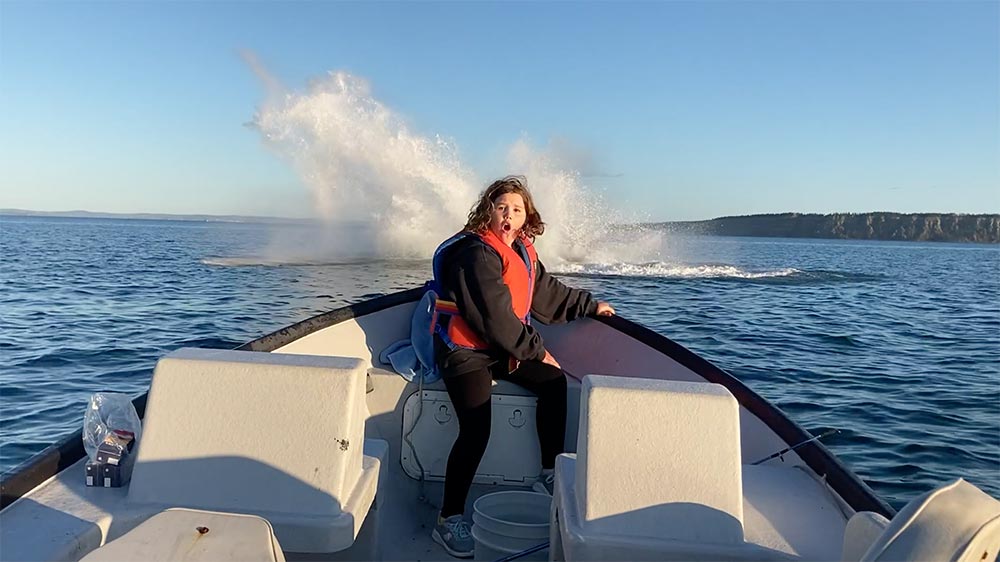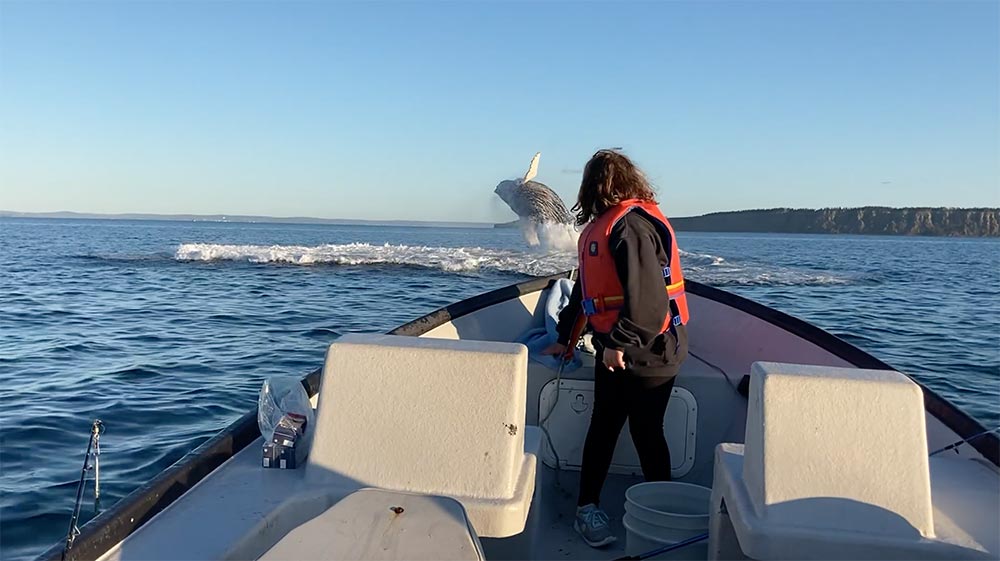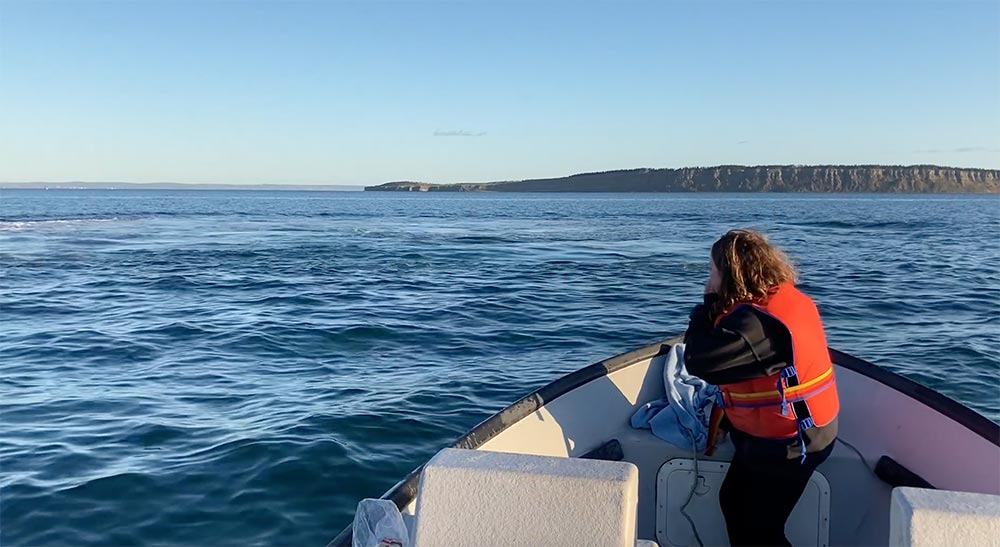 RELATED: Watch The Adorable Moment A Whale Plays Peekaboo With A Baby

After completing their day's finishing, the father and daughter headed home, where Sean posted the footage on Facebook, where the video immediately blew up.

Sean said: "I was in shock this happened – Sarah was also in shock, too, saying, 'What just happened?'

"It was mind-blowing, these two whales breaching and displaying ballet-like performances was truly a gift from God."
Story courtesy of T&T Creative Media