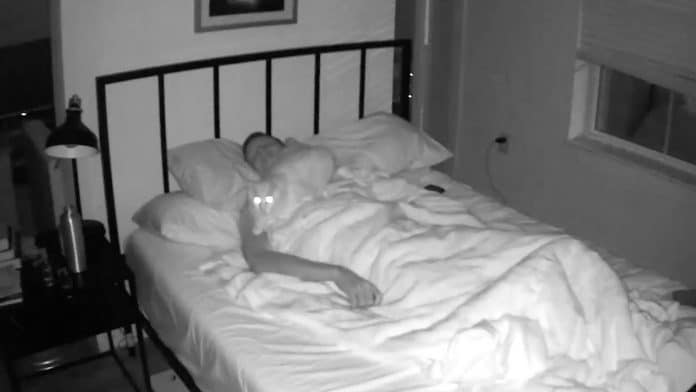 A cat owner has given fascinated viewers a hilarious peek into his feline's nightly routine by sharing security footage from inside his bedroom.
Aaron Brown, 37, can be seen tossing and turning in bed as cat Tormund struts around the apartment, washes, climbs under his owner's arms, and, at multiple points, jumps on Aaron.
At other times, the two-year-old feline can be seen looking out of the window before heading back to Aaron to cuddle up to him once more.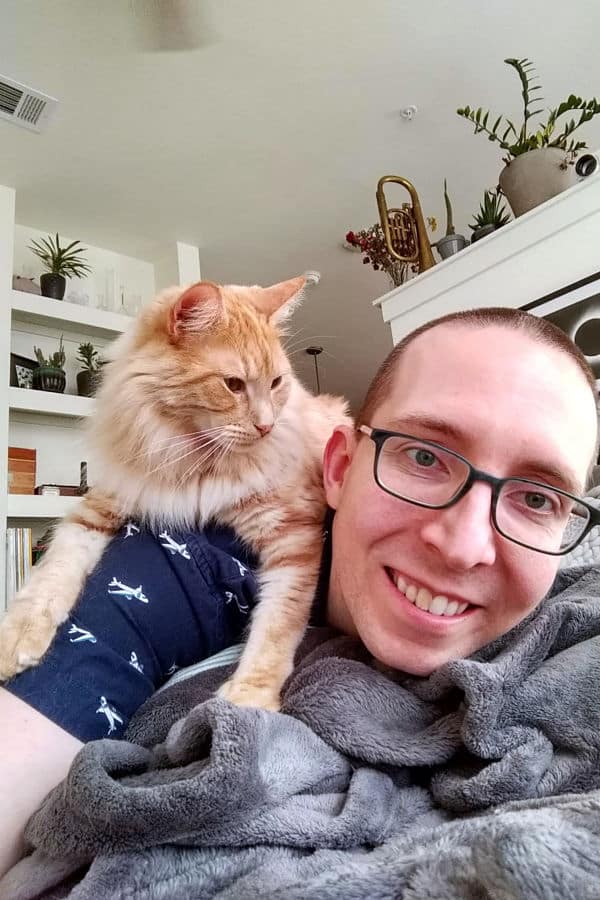 Aaron, from Dallas, Texas, adopted Tormund in early 2020, and having lived with the American medium hair for a couple of months, wanted to show his friend how "ridiculous" the cat would behave in the mornings.
READ MORE LIKE THIS: Cat Yells No At Owner Trying To Bathe Him
He revealed Tormund would jump on his bed to try wake him up in hope of getting his morning feed – so Aaron set up a camera in his bedroom recording the entire night of April 24 2020.
The video, which he shared on YouTube, has racked up more than a million views since he posted the footage.
He said: "Tormund was pretty shy at first…but he's not shy anymore.
"The response has been much bigger than I expected – it was intended as a one-off video to show my family and friends. "However, now that it has gained a bit of popularity, I'm very glad it's brought some level of amusement to so many people."
Story courtesy of Aaron Brown via T&T Creative Media