A bodybuilding and fitness champion temporarily paralyzed and fighting for life due to a rare autoimmune disorder finally returns home surprising her family dressed as Wonder Woman.
Debra Rosado-Bohac, from Virginia, USA, became an IFBB Pro in 2016 at the North American Championship where she won her class in the Figure Division and won the overall.
She continued to compete in IFBB Pro competitions all over the U.S. as recently as 2020, but on December 27, during a routine workout, felt a shooting pain in her right leg.
Despite trying to walk it off, when she attempted the exercise a second time the pain shot down her leg again, and so to prevent injury Debra cut the workout short and went home.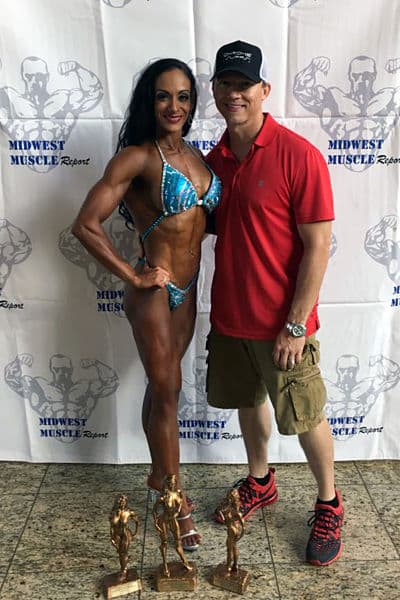 But later that evening she began feeling her feet fall asleep and by the time she went to bed that evening she couldn't fully walk – prompting husband Luke to rush her to ER.
After initially being diagnosed with a pinched sciatic nerve, Debra was given medication and sent home but after a few days passed and she started losing mobility in more limbs Luke took her to a different ER where she was diagnosed with Guillain-Barré syndrome.
Guillain-Barré syndrome is a rare disorder in which the immune system attacks nerves – usually with weakness and tingling in the extremities as the first symptoms, which quickly spreads and can eventually lead to complete paralysis of the body.
Debra was admitted into ICU that evening at Mary Immaculate Hospital in Newport News, Virginia, where paralysis came on rapidly, with doctors informing Luke that due to the severity she had a less than 10% chance of recovery.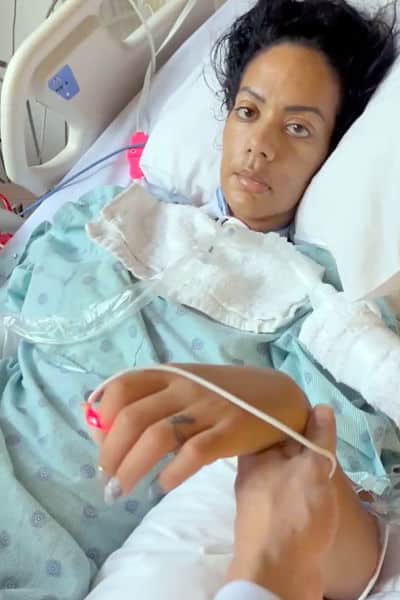 Because of COVID-19 precautions her family were unable to visit her in the ICU, and Debra spent many days and nights by herself.
But Luke, determined to be by her side, was granted permission to see her five times during the critical stage of her illness, including one memorable visit on her birthday.
With family gathered outside her window to sing Happy Birthday, a supervisor witnessed the kids crying outside, and with the probabilities of a recovery looking slim, allowed the family inside to pray with Luke and Debra.
READ MORE: Musical Theatre Student Recovering From Brain Cancer Goes Viral With Beautiful Duet With Her Nurse From Hospital Bed
Incredibly, during a therapy session on January 19 coinciding with one of Luke's visits, Debra began regaining movement squeezing Luke's hand by moving the fingers on her left hand.
As she continued her positive signs of recovery, she was transferred to Sheltering Arms Institute – a physical rehabilitation hospital to continue her treatment and recovery.
Due to Debra's fast recovery her doctor wrote in his report "She's a Wonder Woman" which her therapist later told her about.
This gave them the idea that, when allowed home in March after 86 days, smashing the minimum estimate of 180 given to them, Debra would surprise the family dressed as Wonder Woman.
She said: "No one in the family other than Luke knew I was coming home – we wanted it to be a surprise.
"They all thought that they were celebrating our oldest son's birthday who had turned 21 a couple of days prior to me coming home.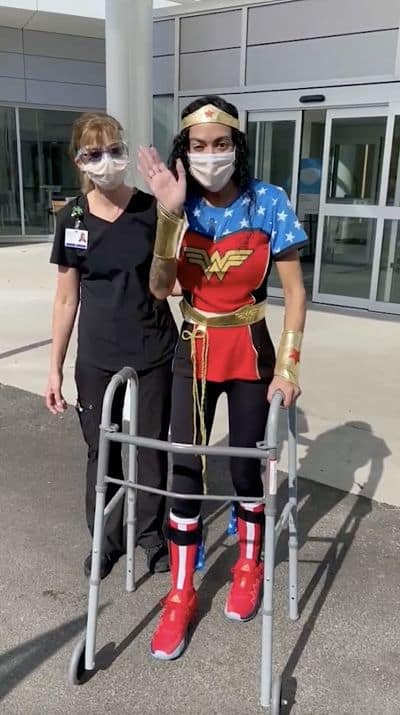 "It felt amazing to be alive and to finally be home with my family who are everything to me.
"At the same time once reality sunk in, I realized that while physically I was home at the same time a lot was different things weren't the same with me as they were before.
"I expressed to Luke how I felt and we both agreed we had a lot to be thankful for and we wouldn't allow negative feelings or thoughts to steal our joy and determination to keep making progress to get back to where I was before Guillain-Barre."
Story via T&T Creative Media